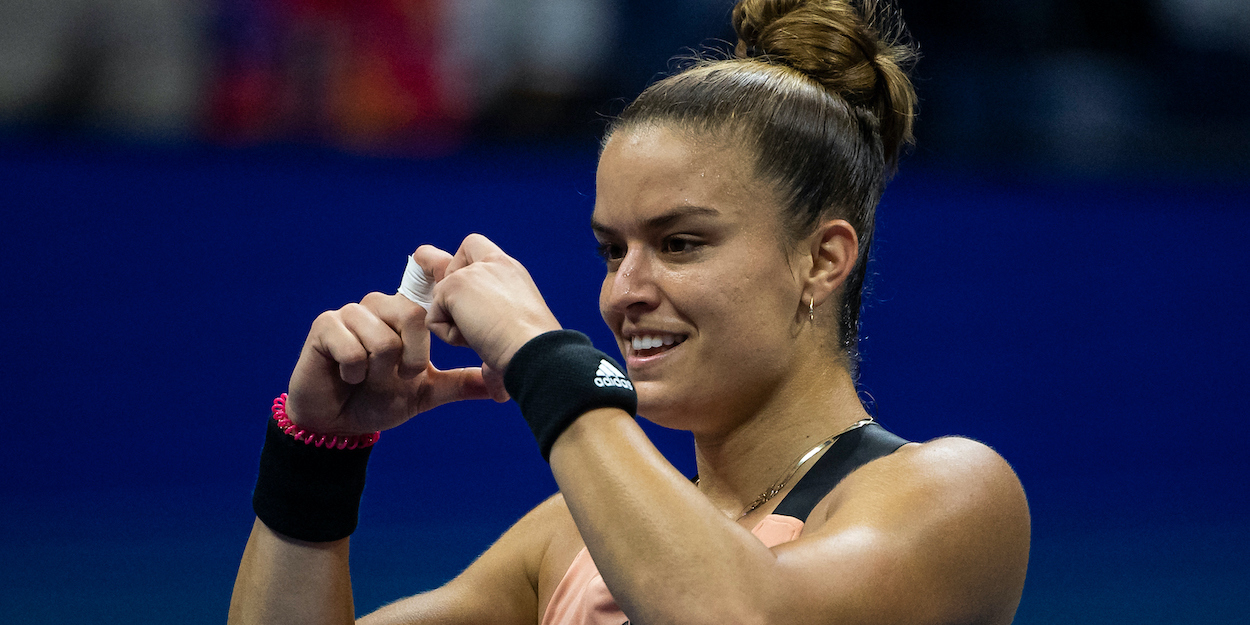 Maria Sakkari would be 'crazy and stupid' to deny WTA Finals excitement
Maria Sakkari is on the verge of becoming the first Greek player to ever qualify for the elite season-ending WTA event.
The star has had a breakthrough season in 2021. Though she has not yet won a title on the WTA tour this year, Sakkari boasts a 34-16 win-loss record entering Indian Wells.
Furthermore, after previously never reaching a Slam quarter-final, the 26-year-old has now twice reached a semi-final, at Roland Garros and the US Open. On both occasions, Sakkari lost to the eventual champion.
"It would sound crazy and stupid if I said that I'm not motivated because I'm trying to achieve one of the biggest goals of my career for the first time, which is the [WTA] Finals," Sakkari told reporters ahead of her first match at Indian Wells.
"I'm more motivated than I was the first week of the year. It's the end of the season. I know that other players are tired. I know that other players don't have that goal. I know that with a couple of good results, I'm probably going to make it.
"It doesn't put me [under] any stress, it doesn't make me feel any pressure, but I know that I can [make it] and I see myself over there.
Sakkari is fifth in the points race to the WTA Finals, narrowly leading Garbine Muguruza and Iga Swiatek.
Currently ranked ninth in the world, the Greek's previous best year-end ranking was 22, achieved in 2020.
"So my motivation is pretty high and I'm feeling fresh," Sakkari added. "I'm making clever decisions with practice and rest and everything in order for me to last until the middle of November.
"It feels great that we have that opportunity to be here and collect some points for the Finals."