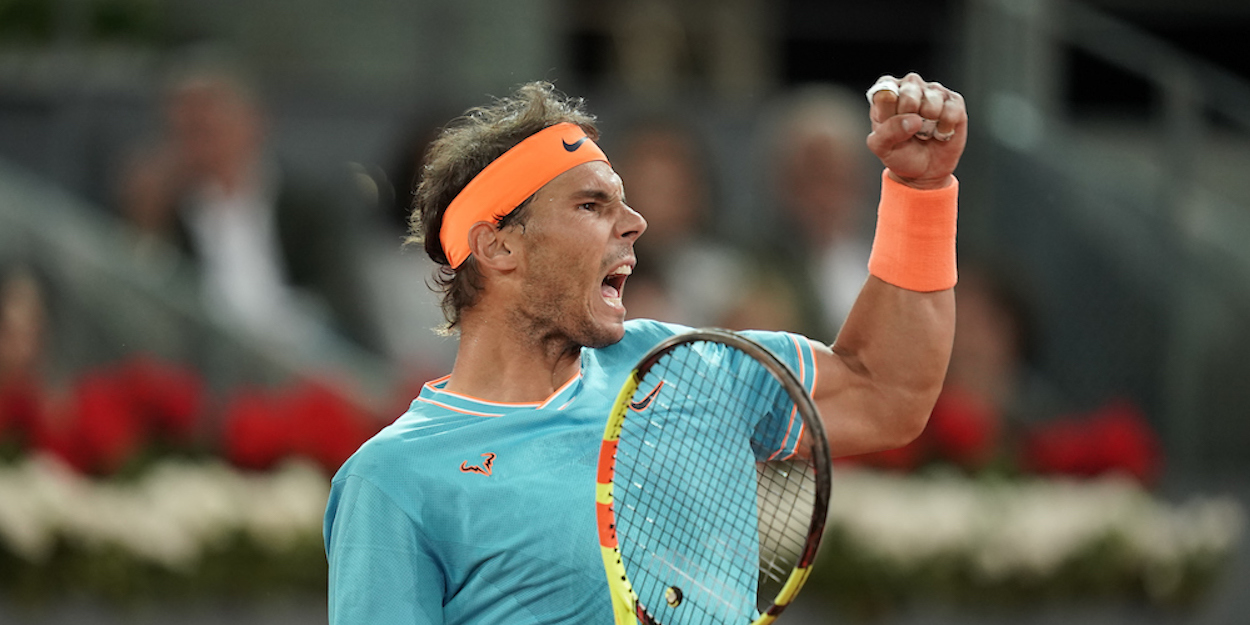 Madrid Masters 2021 Tournament Preview
The Madrid Masters takes place for the first time since 2019. With Novak Djokovic out, who has the chance to take the event by storm?
With world No. 1 Novak Djokovic passing on the tournament, the field may be more open this time around.
Here, Tennishead previews the ATP Masters 1000 tournament. When does it start, who is in the draw, and what battles might we see throughout the championship?
Dates
The men's draw takes place from 2-9 May. UK fans are lucky to benefit from all matches being streamed live on Amazon Prime Video, with match replays too. Otherwise please refer to our watch guide.
Players
58 players will take part in the event this year in Madrid. In all, there are 16 seeds, with the top-8 receiving a bye into the second round. Defending champion Novak Djokovic will not be competing for the trophy, while that year's finalist Dominic Thiem looks set to participate.
8 of the world's top-10 will take part, with 5-time champion and world No. 2 Rafael Nadal being the top seed.
Competing athletes are laid out below, alongside their seedings when appropriate. (WC) denotes a wildcard entry, (Q) is qualifier and (LL) is lucky loser.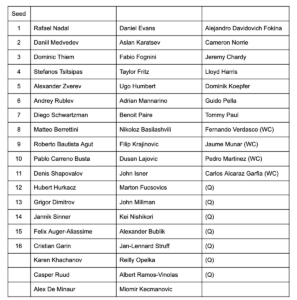 Where is the event held?
The Masters 1000 tournament is staged at the Caja Magica in Madrid, Spain on outdoor clay courts. The main stadium is equipped with a retractable roof in case of poor weather.
Ranking points breakdown, Singles
Winner –  1000 points
Runner-up –  600 points
Semi-finals –  360 points
Quarter-finals –  180 points
Round of 16 –  90 points
Round of 32 – 45 points
Round of 64 –  25 points
Prize money breakdown, Singles
Winner – € 315,160 ($378,821)
Runner-up – € 188,280 ($226,312)
Semi-finals – € 106,690 ($128,241)
Quarter-finals – € 58,370 ($70,160)
Round of 16 – € 36,400 ($43,753)
Round of 32 – € 22,720 ($27,309)
Round of 64 – € 15,060 ($18,102)
Can I buy tickets for the tournament?
There will be limited crowds at this year's event. Purchase tickets now as they're going fast!
How can I follow the tournament?
You can follow the tournament on the official website, the official Twitter, or the official ATP Tour Twitter.
Possible Matchups
Read more for a look ahead at the matches you might see along the way and who could reach the latter stages in Madrid!