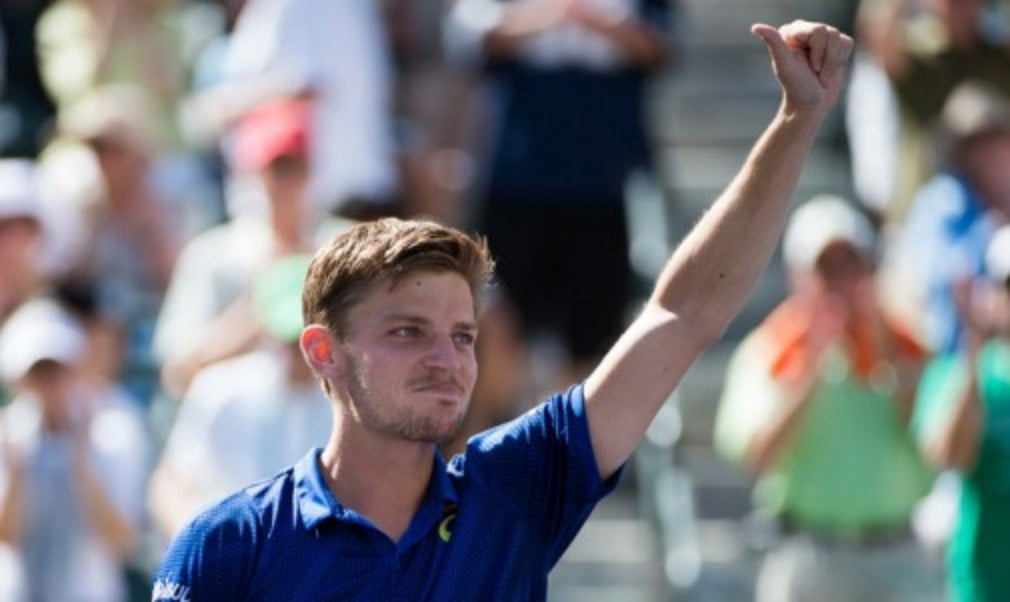 Locker Room: David Goffin
Originally published on 28/09/16 00:00
Do you remember winning your first prize money?
Not really, but I do remember buying my first car. It was maybe two years after I started playing on tour, around 2009 or 2010. It was an Alfa Romeo Mito. I don't have it any more. I like cars and my dream car would be an Aston Martin DB9.
What do you do to relax away from tennis?
I play golf. I have a handicap of 18, which I am going to try and improve, but I don't have time to play a lot. I managed to play at Indian Wells this year that was nice. I play a bit of padel. I enjoy that a lot.
Do you have any hidden talents?
I played the piano for three years around the age of ten, but I had to choose between that and tennis. I think I made the right choice. I did a small concert at my school, I was very nervous. I haven't played for ages but I can read music, so maybe if I practised I could play again.
David Goffin was our Locker Room guest in the September 2016 digital issue of tennishead. To read the full interview, download the September 2016 issue for free. Search "tennishead" in the App Store or in Google Play.
Do you have any superstitions?
I don't have superstitions but sometimes when I am in the locker room and I win a match or two I sometimes use the same shower. Or I always go in the same toilet during a tournament if I am doing well.
If you were to be re-incarnated what animal would you be?
Probably a bird because I want to fly.
What is the first thing you do when you get home after travelling?
I eat a typical meal from my city. Big meatballs, with French fries, no Belgian frites, not French fries.