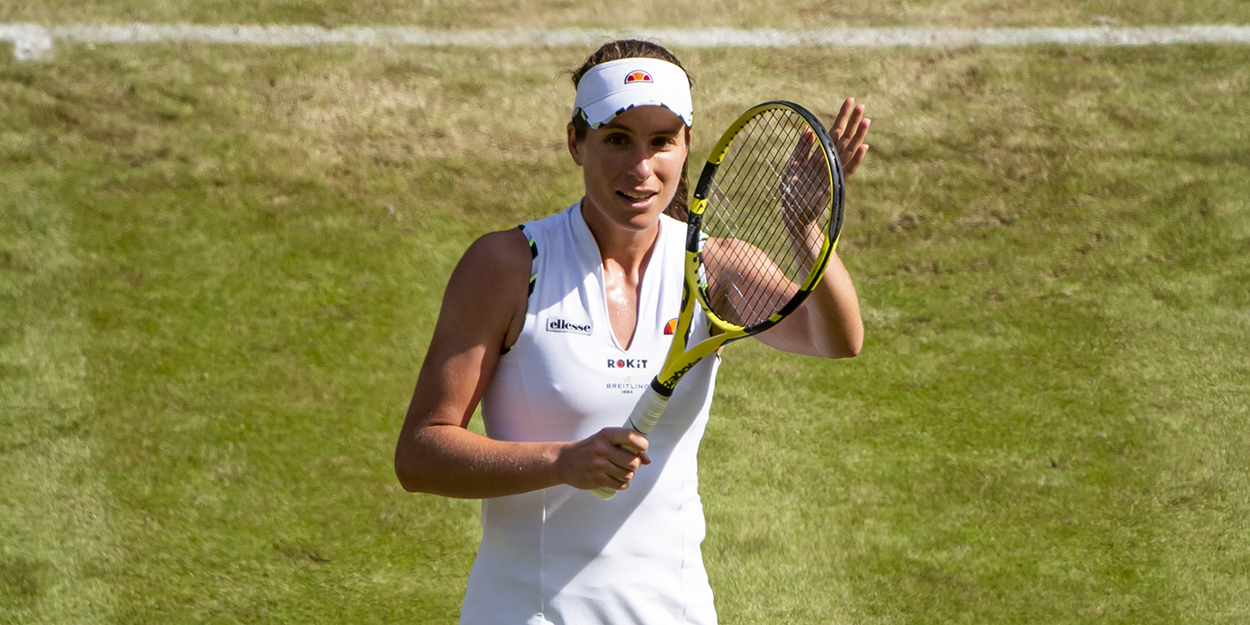 Konta ready for Serena
"I will definitely cherish every single minute out there," were the words of Jo Konta as she was interviewed on court after her fourth round victory against Ekaterina Makarova and asked for an instant reaction about the prospect of playing the 22-time Grand Slam champion in the quarter-finals.
"That's an incredible experience for me," Konta continued, "She is one of the few players still playing who I watched growing up. So as a young girl wanting to be a professional tennis player, it's an incredible honour. I can't wait to share the court with her."
But of course she added, as with any opponent,  "You want to walk off the court as the winner."
When Konta finally meets Williams on Wednesday on Rod Laver Arena in the second of the two women's quarter-finals (Karolina Pliskova and Mirjana Lucic-Baroni is scheduled as the first match) it will be the first time the pair have met.
Konta could not have wished for better preparation. Undefeated in nine matches after winning the title at the Apia International in Sydney, she has already brushed aside a tricky opponent in former world No.1 Caroline Wozniacki and has yet to drop a set at the Australian Open.
Asked whether she believes she can win the match she said: "I believe in my own ability. I believe in the good things that I bring to the court, and I believe in my ability to fight till the very end.
"Now, there's that and then there's also an opponent out there, and this one's going to be Serena Williams. I think it's about playing, me going out there and doing what I want to do against her, and it will be about just staying focused on that. And if that brings me good things on that day, and if that puts me in a position to come through, then that's great."
"But I've got to focus on the work and not think of whether I can or cannot beat her. Yeah, I just need to stay on the work."
Konta was on the practice court on Tuesday looking relaxed, working hard with her coach Wim Fissette and Andrew Fitzpatrick (below).
For her part, Williams is chasing a record 23rd Grand Slam title. She refuses to talk about that but it is an ever-present fact. Her performances so far the tournament have been enough to get her through, but in her fourth round match against Barbora Stycova which she won 7-5 6-4 she made 46 unforced errors and her first serve percentage was below 50%. "Hopefully I can play better," she said after the match.
Williams, who lost in the final to Angelique Kerber last year, said of Konta: "She's been playing really well. She has a very attacking game. I know her game pretty well. I look forward to it."
Wozniacki, who was well beaten by Konta in the third round, said after the match that she fancied the Brit's chances against the No.2 seed. "Konta played well," said the Dane. "I think if she keeps playing like this, then she has good chances against Serena. Obviously Serena is a champion, has won so many Grand Slams. She's been in tough positions."
That may be a deciding factor on the day because on the basis of the form each player has shown coming into this quarter-final, Konta has the best results.
"I have played, over the last year and a half, quite a few Grand Slam champions and some former world No.1s," she said "So I have accumulated, I think, I have prepared myself as much as possible to play a competitor like Serena."