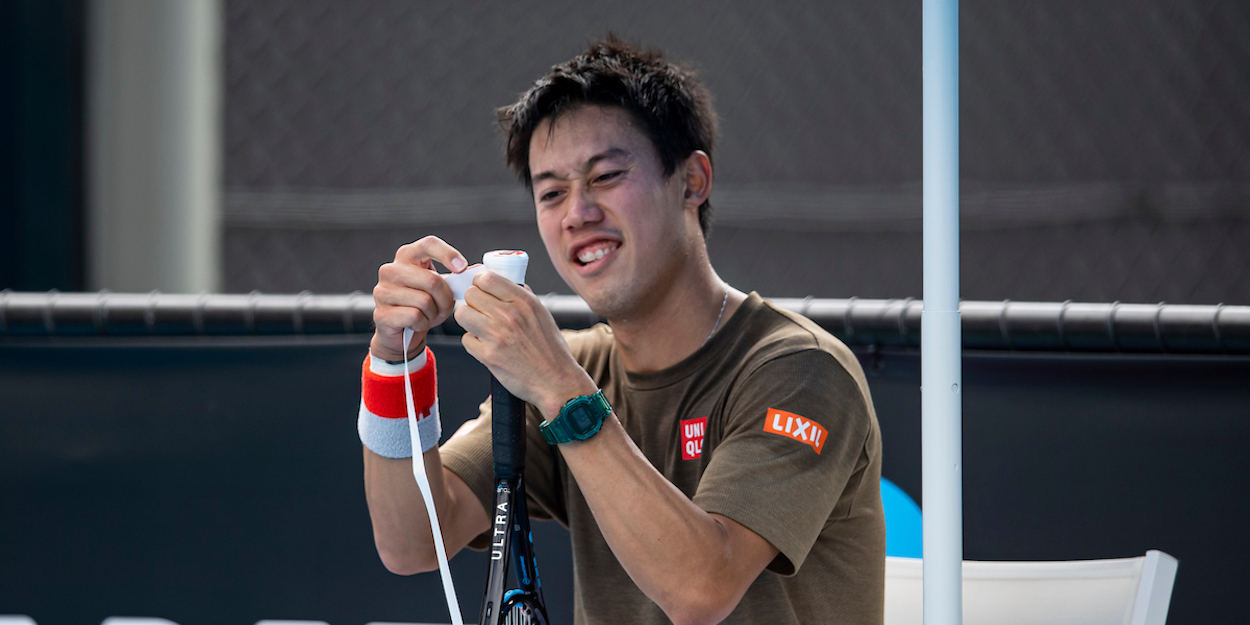 Kei Nishikori believes 'I have to be proud of myself' as he explains new coaching relationship
Kei Nishikori feels that Max Mirnyi, a fellow graduate of the IMG Academy in Florida founded by Nick Bollettieri, can help restore his fortunes.
Having struggled with a long-term elbow problem, the 31-year-old Japanese slipped this month to No 45 in the world rankings, his lowest position for nearly 10 years, but is hoping that Mirnyi can help him turn the corner.
Michael Chang is still helping Nishikori, but the former French Open champion will not be accompanying him to tournaments any more. Instead that duty falls to Mirnyi, a former world No 18 in singles and world No 1 in doubles. The 43-year-old Belarusian retired at the end of 2018 after a career that brought him 53 tour-level titles.
Like Nishikori, Mirnyi is a long-time resident at the IMG academy in Bradenton. "I've known Max since I first went to the academy when I was 14 or 15," Nishikori said. "He was there already as a pro. I was able to hit with him a couple of times when I was a junior, which was a great experience for me.
What is Mirnyi like as a coach? "I would say he's very disciplined," Nishikori said. "We have good conversations. I think he understands a lot the way I'm playing. Michael is not [with me on tour], but he's always helping me and communicates well with Max, so those two are helping my game a lot."
Nishikori had surgery on a long-term elbow problem after the US Open in 2019 and did not compete again for 12 months. He made a tentative return on clay last year, but won only two of the six matches he played before the end of the season. This year, however, the former world No 4 has been encouraged by his runs to the quarter-finals in Rotterdam and Dubai, which included victories over David Goffin, Alex de Minaur and Felix Auger-Aliassime.
"I have to be happy playing at this level, beating top 10 or top 20 players a couple of times in the last few weeks," Nishikori said. "I would say I'm almost there. Maybe I'm not quite 100 per cent confident, but I have to be proud of myself and where I am now. I just need to keep believing in myself."