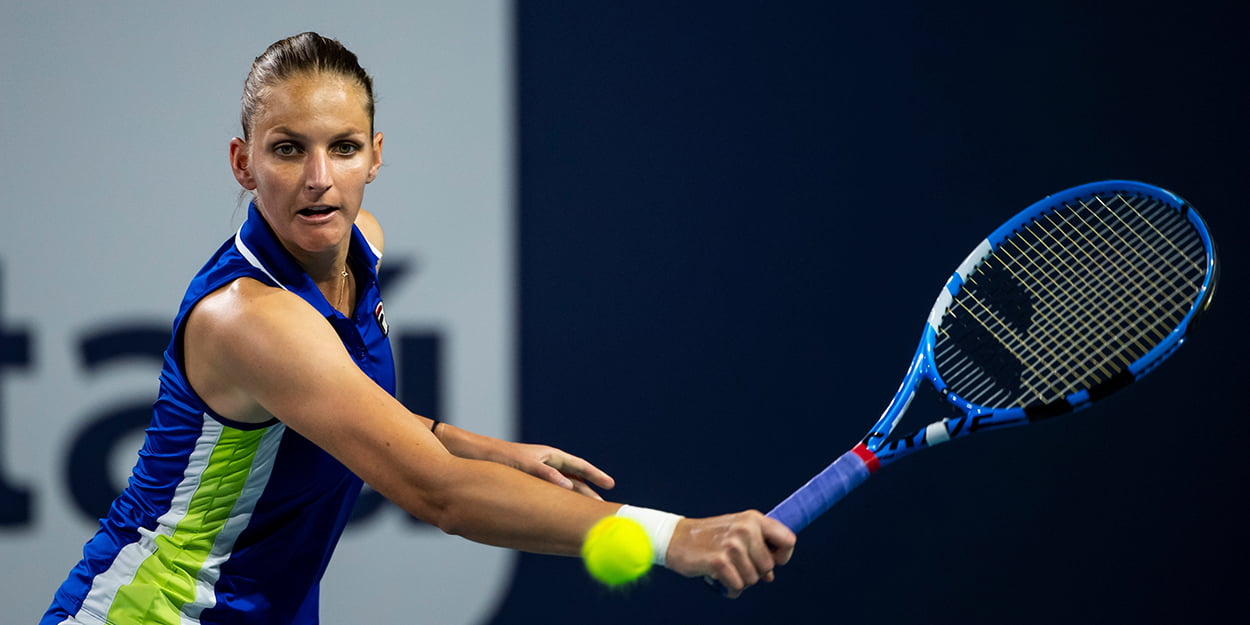 'It's super huge and empty' – Karolina Pliskova explains US Open atmosphere after first round win
Top seed Karolina Pliskova eased into the second round at the US Open before declaring herself happy with the unusual conditions.
The tournament is being played behind closed doors due to the coronavirus pandemic, meaning the hulking Arthur Ashe show court is eerily quiet during matches.
However, Pliskova says it has slowly become less unusual to the players over time.
"I felt better than in my previous match last week," Karolina Pliskova explained after her 6-4, 6-0 win over Anhelina Kalinina. "I think the centre court is better place to play.
"I mean, it's still without people, but I just felt somehow a little better. And I had a lot of practice on this court, so I felt just quite used to it.
"Also, just to play without people, I think that even though I just had one match without people, I thought it helped me just to know how it feels.
"I still have my team. I mean, it's super huge and it still feels super empty, but I feel like there is at least the player boxes where they stay, so I felt like there were at least couple people watching there."