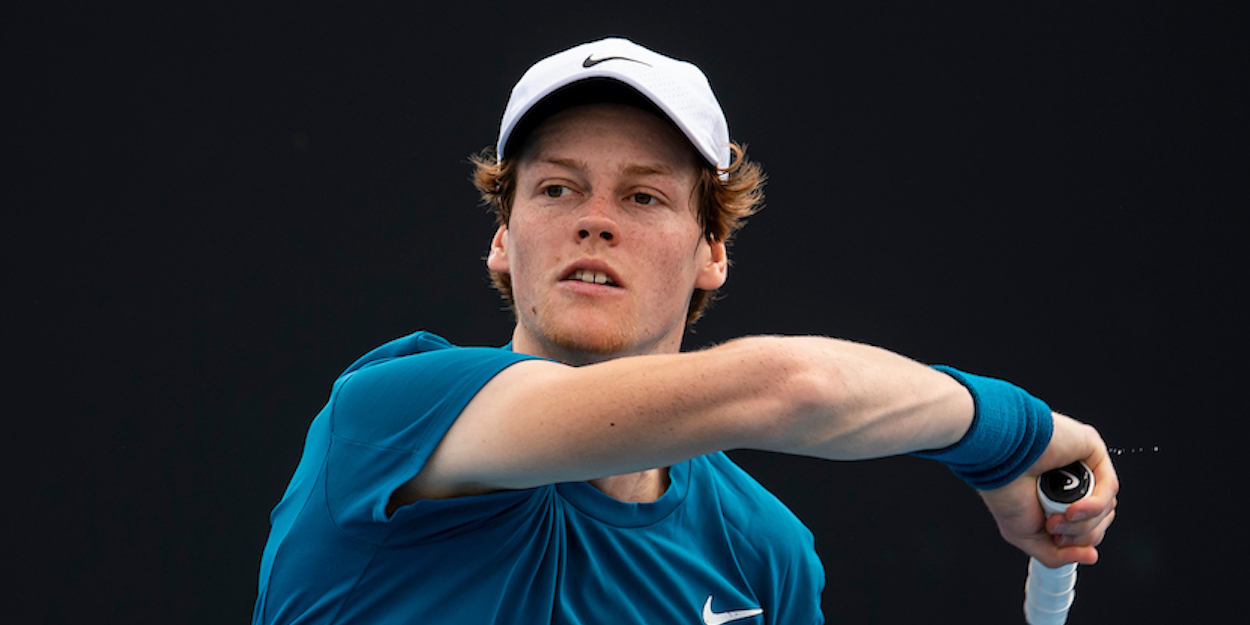 'Jannik Sinner is the Novak Djokovic of the future,' according to fellow Italian player and training partner
Another Italian player has compared next-gen star and Miami Open finalist Jannik Sinner to Novak Djokovic on the court.
Thomas Fabbiano has described 19-year-old Jannik Sinner as the Novak Djokovic of the next crop of stars, as well as expressing his surprise at how quickly Sinner has reached such a high level.
'I didn't expect him to be able to make such a fast climb,' Fabbiano told Calcio Mercato. 'But, I imagined he had all the cards to become a top level player.'
Jannik Sinner reached the final of the Miami Open, eventually losing to Hubert Hurkacz, but has achieved a career-high ranking of 23 at still only 19 years old.
'I don't think he can be excluded from any goal,' Fabbiano continued on Sinner's potential.
'It is right that all of us and he, first of all, imagine him to raise the most important trophies.
'[He is like] Novak Djokovic, but with a ball speed that reflects the tennis of the future.'
Jannik Sinner is set to make his Monte Carlo Masters debut next week.