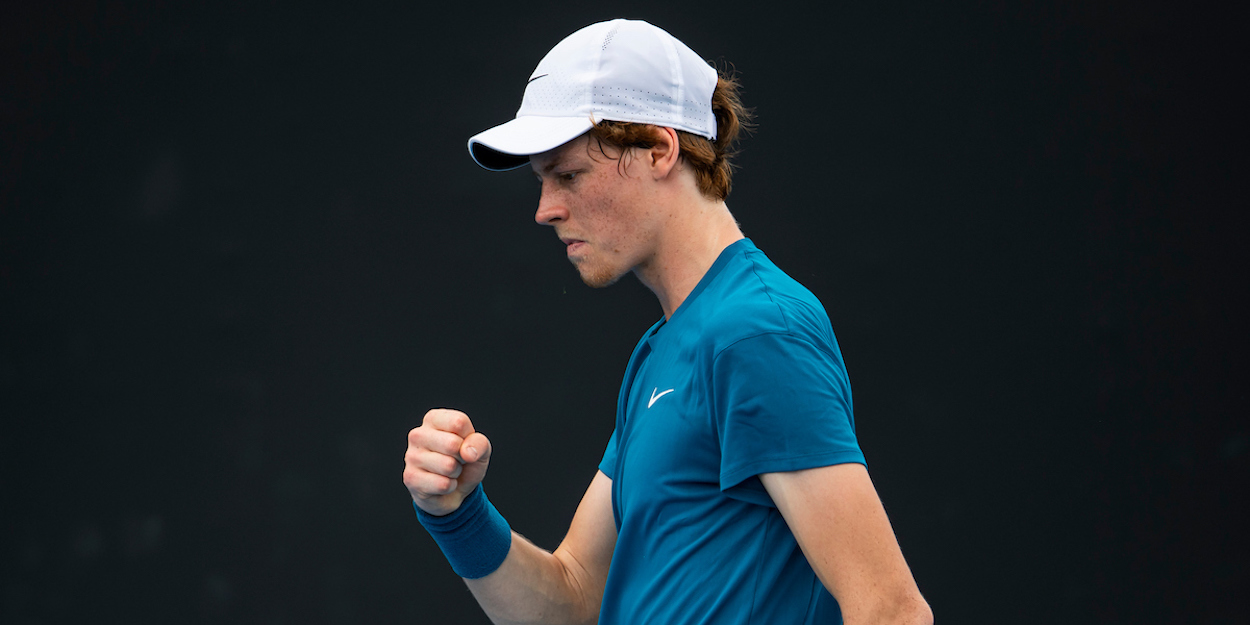 Jannik Sinner becomes fourth teenager to reach Miami series final
Italian sensation Jannik Sinner becomes the fourth teenager to reach the Masters 1000 men's singles final. 
The previous three teenagers, Andre Agassi, Rafael Nadal and Novak Djokovic, all went on to become World No 1.
Tennishead looks at all three of the finals ahead of Jannik Sinner's meeting with Hubert Hurkacz in the final on Sunday.
1) March 25th 1990: Andre Agassi def Stefan Edberg 6-1, 6-4, 0-6, 6-2 
At the age of 19, Andre Agassi defeated Stefan Edberg to claim his most important title at that stage of his career.
At the time, the Miami Open, previously known as the Lipton Championship, was the biggest tournament outside of Grand Slams, and it was a milestone for young Agassi, who had been heavily criticised for his lack of success in major tournaments.
"I guess people can't say I don't win the big ones anymore, can they?" Agassi stated after the match.
2) April 3rd 2005: Roger Federer def Rafael Nadal 2-6, 6-7(4), 7-6(5), 6-3, 6-1
16 years ago to the day, Roger Federer and Rafael Nadal clashed in an ATP Tour final for the very first time.
One season earlier, Nadal had upset the Swiss in the third round of the same tournament and although Federer was undisputed No. 1 and Nadal was outside the Top 30, the distance between the pair was far smaller.
On his debut in an ATP Masters 1000 final, Nadal had no fear of performing on the big stage at just 18 years of age, with Federer eventually surviving Nadal's onslaught after three hours and 43 minutes.
After the match, Federer predicted big things for the 18-year-old: "He's an extraordinary athlete. He moves in a way that's completely different to most players. He's fast and, as he's left-handed, it changes a lot of things. His forehand is huge.
"We'll see a lot of him in the future. For me it was a huge match, because I know what a great player Rafa will be one day."
3) April 1st 2007: Novak Djokovic def Guillermo Canas 6-3, 6-2, 6-4
Novak Djokovic beat Argentine Guillermo Canas in routine fashion to win his first ever Masters 1000 title and become the youngest player to ever win the tournament.
Djokovic was one month younger than Andre Agassi when the American won the first of his six Miami titles.
"Every time you win something or you are the youngest player or you make any record, I mean, it certainly feels great," said Djokovic, who held serve 59 of 60 service games through the tournament.
"It means that your name is in the history of the sport. I am very proud of that. I know that I worked hard throughout all my career to reach this point, and I hope that this is just the beginning of a long career."
4) April 4th 2021: Jannik Sinner vs Hubert Hurkacz 
Italian star Jannik Sinner becomes the next name in an elite list of teenagers to reach the Miami Series final.
If Sinner can overcome the dangerous Hubert Hurkacz in Sunday's final, he will beat Djokovic to become the youngest ever winner of the tournament aged 19 and eight months.
🇮🇹 Jannik Sinner is the fourth teenager to reach the #MiamiOpen men's singles final. The previous three went on to become No. 1 in the @FedEx ATP Rankings.

🇺🇸 Andre Agassi (1990)
🇪🇸 Rafael Nadal (2005)
🇷🇸 Novak Djokovic (2007)

— ATP Tour (@atptour) April 2, 2021