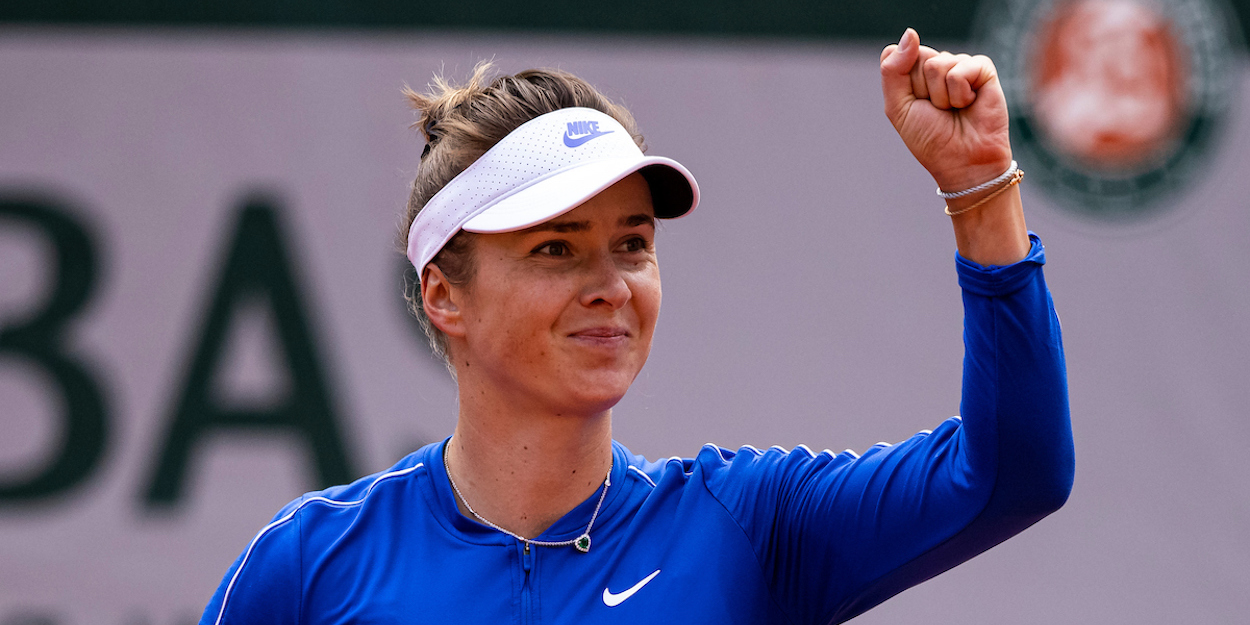 "It's very tough to find that kind of person" Elina Svitolina reveals envy for Grand Slam champion
After working with a sports psychologist since the end of last year, Elina Svitolina says that she envies Iga Swiatek, who has employed a mental coach since her earliest days on the tour.
Having cemented her friendship with Swiatek while practising with her for a fortnight before the Australian Open, Svitolina said she had been impressed by the rapport the 19-year-old Pole has with Daria Abraomowicz, who has been helping with her mental game for more than two years.
Svitolina herself tried working with a mental coach when she was a teenager, but it did not work out. Now, however, at the age of 26, she is feeling the benefits after linking up with a psychologist she can trust.
"I think Iga found someone she is really comfortable with," Svitolina said. "It's actually very lucky to find someone at a young age who can help you and direct you and make you feel good mentally. It's very tough to find that kind of person. I think it's the same with a coach. You can work with someone for a year and of course you might have some good moments, but maybe you don't match.
"I see that Iga is really improving. She has already won a Grand Slam, so that's a good sign for her. In my case, I feel good working with the mental coach I have now. For me it's important to work on my mental strengths.
"I think I was 19 when I first worked with a psychologist. It was a good experience for me, but I think at that time it was maybe a little too deep into the psychology and I didn't need that then."
Same here 👊🏼 💪🏼 🎉 finally time for some 🥞😁 https://t.co/whJHMLzRNX

— Elina Svitolina (@ElinaSvitolina) January 29, 2021
Svitolina and Swiatek have formed a close bond. "She's a very nice person and a very down-to-earth girl," Svitolina said of the French Open champion. "We had a good time training together and I think we really pushed ourselves on the court and also had a good time off it."
Swiatek has been grateful for the advice Svitolina has given her. "This is only Iga's third year on tour, though it's almost like just her second year because we missed almost six months with the lockdown," Svitolina said.
"Of course it's very new for her and there are many tournaments that she didn't play. We've chatted about the Asian swing, about different tournaments, different conditions. I was just sharing my experiences with her. It's weird for me because I feel quite young – but I'm apparently not young any more! There are many girls much younger, so it makes me feel older."