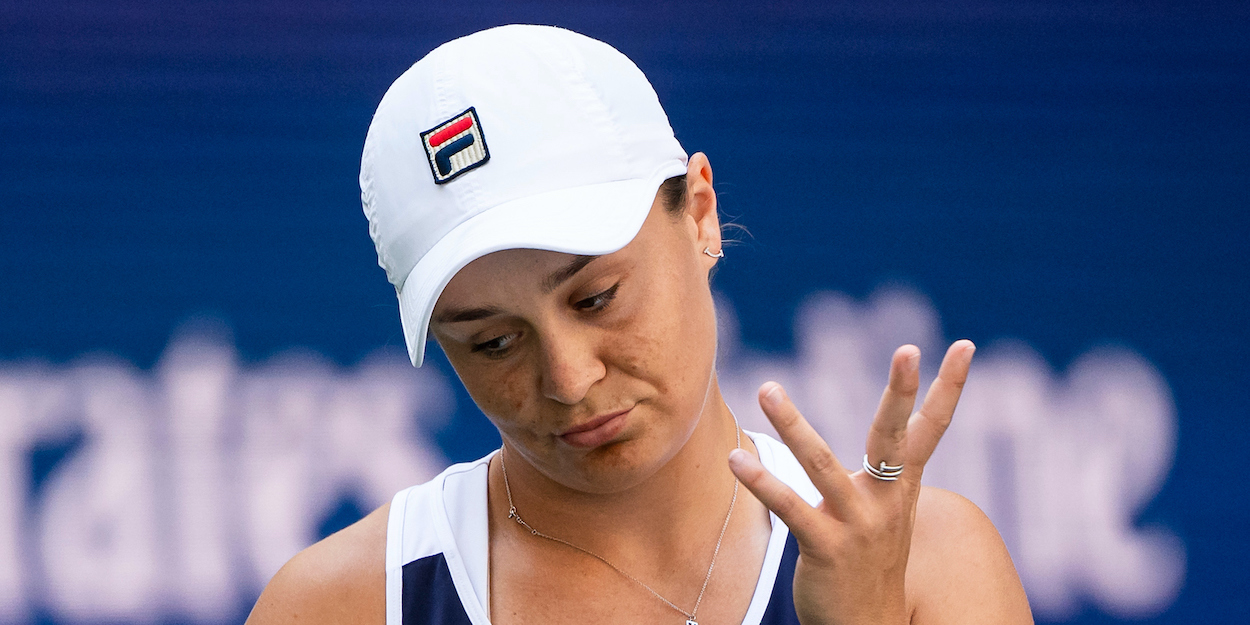 'It's ridiculous' – Ashleigh Barty doubt to defend WTA Finals crown
It is looking highly unlikely that Ashleigh Barty will compete in this year's WTA Finals following an unusual relocation.
The world number one had a disappointing US Open, but could still finish her year on a high at the season-ending tournament.
With the Chinese leg of both the ATP and WTA tours cancelled due to the ongoing pandemic, the WTA Finals this year have been relocated to Guadalajara, Mexico.
This brings up a number of problems, not least the fact that matches will be played at altitude.
"We only just found out it's in Mexico at 1500 metres and they're using pressureless balls," Craig Tyzzer, coach to Barty, told AAP.
"Pressureless balls absolutely fly. It's a ball that if you use it in normal conditions, it doesn't bounce.
"I mean, it's not the greatest advertisement for the best girls in the world to be playing something they've never done before.
"In conditions they've never played, in a country they don't play and at altitude, I just feel it's ridiculous.
"As a spectacle, it's just frightening."
Tyzzer also believes that Barty would also be jeopardising her Australian Open preparations should she contest the WTA Finals. The event would end on November 15, before Barty would then spend two weeks in quarantine at home back in Australia.