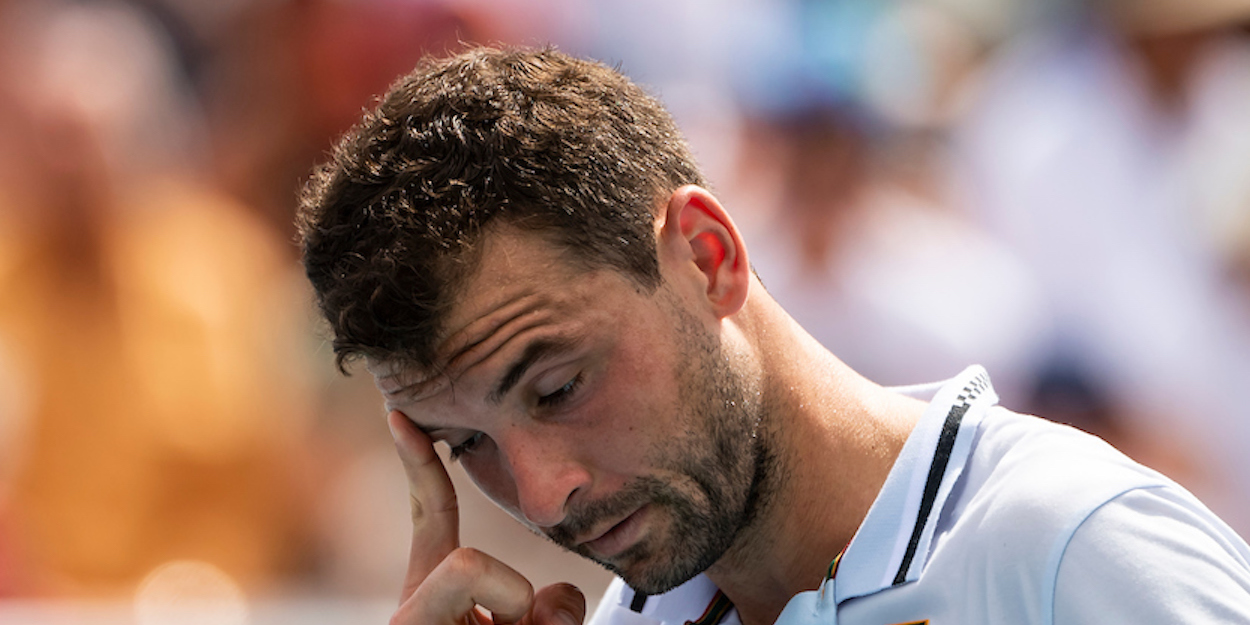 'It's crazy how it goes sometimes' Dimitrov first seed out at Madrid Masters
Grigor Dimitrov has suffered another setback on the clay, losing in the first round to South African Lloyd Harris.
Grigor Dimitrov became the first seeded player to exit the men's draw at the Madrid Open, losing a topsy-turvy affair against world No. 53 Lloyd Harris, 3-6, 6-3, 6-7 (5-7).
"A big up and down match," Harris said following his victory. "[I was up a] set and a break, break again in the third [set], [I had] some match points like you said. It was difficult to close it out, he played some tremendous points."
Lloyd Harris was up 2-5 and 0-40 on the Dimitrov serve but failed to convert his three chances, as well as going on to be broken when serving for the match at 5-4.
"I haven't been playing for a bit, I was getting a little bit nervous there but I think I did really well to keep my head, keep calm and close out the match in the end," Harris added.
4-0 against the top 20 this year!

Lloyd Harris continues his brilliant 2021, taking out No.13 seed Dimitrov 6-3 3-6 7-6(5) in Madrid R1 👏#MMOpen pic.twitter.com/X5BNs15T1M

— Tennis TV (@TennisTV) May 3, 2021
Lloyd Harris is making his Madrid Open debut this year, having won just 2 of 11 matches he has played on clay at ATP Tour level, and making this win his first at a Masters 1000 on clay.
"It's crazy how it goes sometimes. I found a way to dictate again and that's exactly what I was doing well. When I started dictating again I was able to close it out so I'm very happy with that."
Lloyd Harris will face Australian Alex de Minaur in the second round, and he had this to say about his next opponent:
"He's a very tough opponent, he doesn't give you much. We had an epic match before so I think it's gonna be a very difficult one but I'm really looking forward to it."
Harris won their only previous meeting at tour level, at Tokyo 2019 on outdoor hard courts.