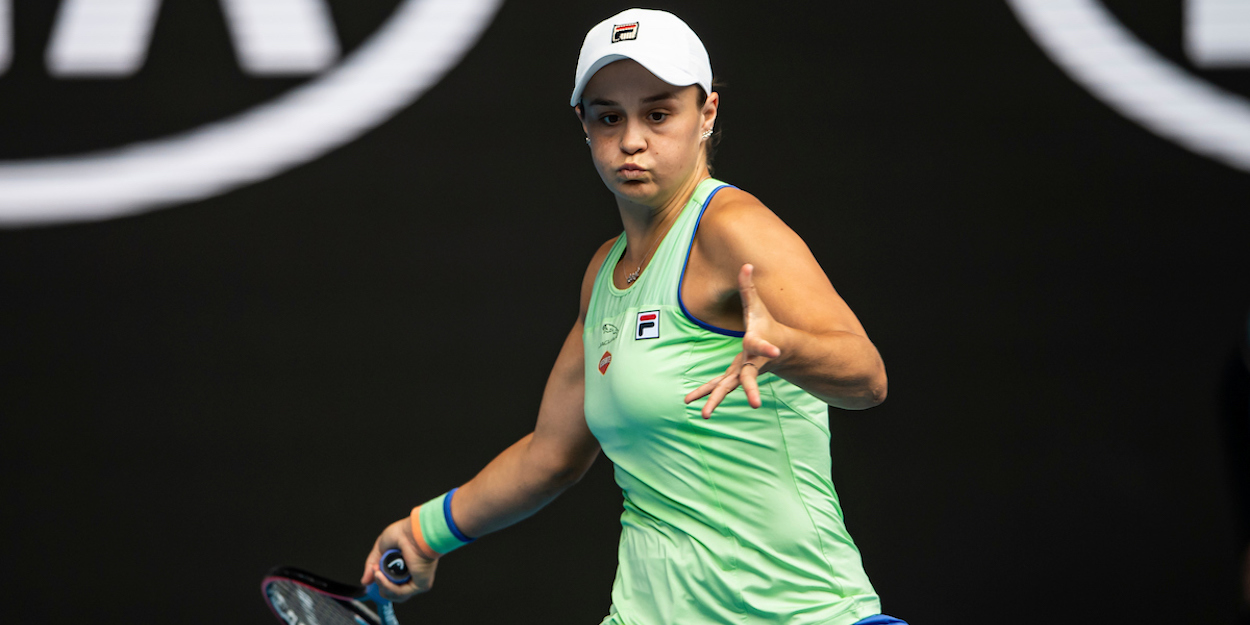 'It's bloody good to be back,' admits Ashleigh Barty after 11-month absence
World number one Ashleigh Barty couldn't hide her delight after she played her first tennis in 11 months on Friday.
Barty had been missing from the WTA Tour since February 2020 after opting to remain at home during the coronavirus crisis.
Temporary rules has meant she has kept her place at the top of the rankings despite that hiatus, and she says it feels good to get time on a tennis court again.
"It is bloody good to be back," Barty told the crowd after her Adelaide exhibition defeat to Simona Halep.
"I've trained over the last few months but nothing can replicate what we just did out here today," she said.
"There's a little bit of execution that we'd like to get right, but I just enjoy it so much and that's the most important thing.
"When you come back out on court and you love what you do, I'm just excited to get started.
"If its not good next week, it might be the week after, and if it not then, then I'll eventually get another opportunity to just keep chipping away trying to do the best that I can everyday.