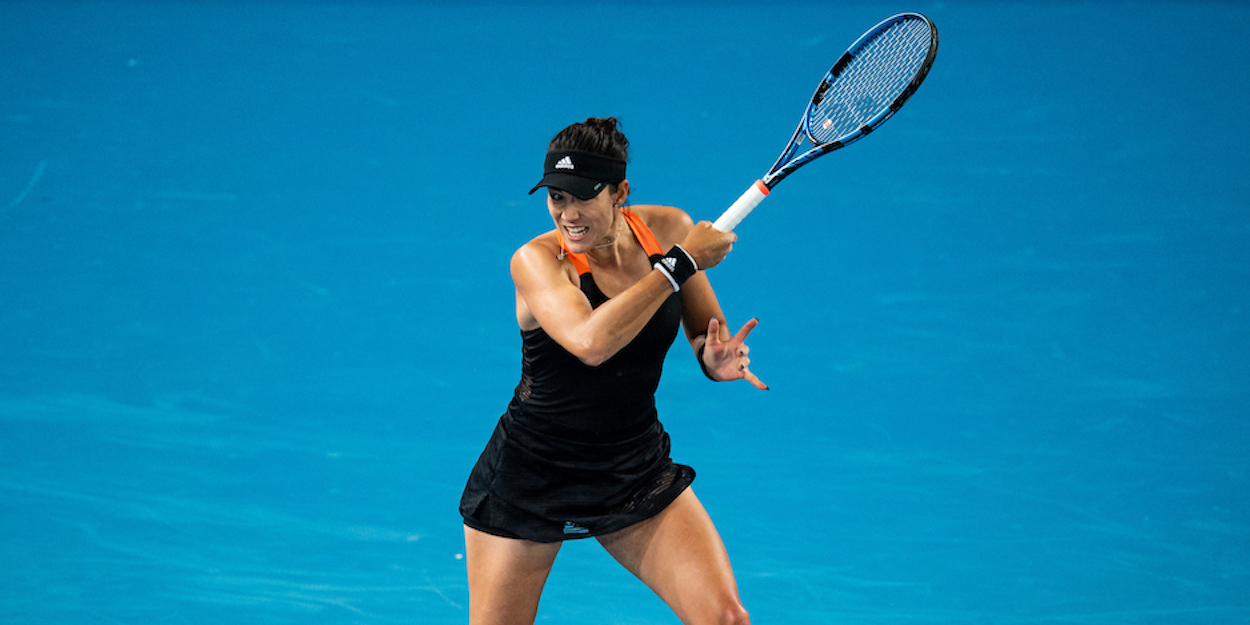 'It's a great achievement', says Garbine Muguruza after winning Dubai title
Garbine Muguruza beat Barbora Krejcikova 7-6 (8-6), 6-3 in the Dubai final to win her first title since 2019. 
The two-time Grand Slam champion won a hard-fought opening set on a tiebreak on her fourth set point, and after saving a set point.
The world No. 16 then broke Krejcikova in a lengthy opening game of the second set after her Czech opponent had led 40-0. The 27-year-old Spaniard saved five break points before breaking again to complete the win.
The WTA 1000 triumph is Muguruza's eighth WTA title, and first since winning the Monterrey Open almost two years ago.
"It's a great achievement, I've been coming here for many years in a row and I felt like I was close but not enough," Muguruza told Prime Video after the final.
"Today, finally I got the champion trophy and very happy after losing a few finals in a row to get this one.
"It payed off this week, the other weeks I was close but today fought harder, I don't know, but very happy about it.
"Consistency is so hard to get and being able to play three finals (this year) is a great sign that we are on the right way.
"It was very challenging (making consecutive finals in Doha and Dubai), I feel like more than people think, with so many things that happened in this Middle East swing, but we stood strong and very proud of my whole team.
"Improving physically helped me to resist round after round and I feel that's a key of these few matches – to be able to handle them physically and come back the next day and still give a good level."