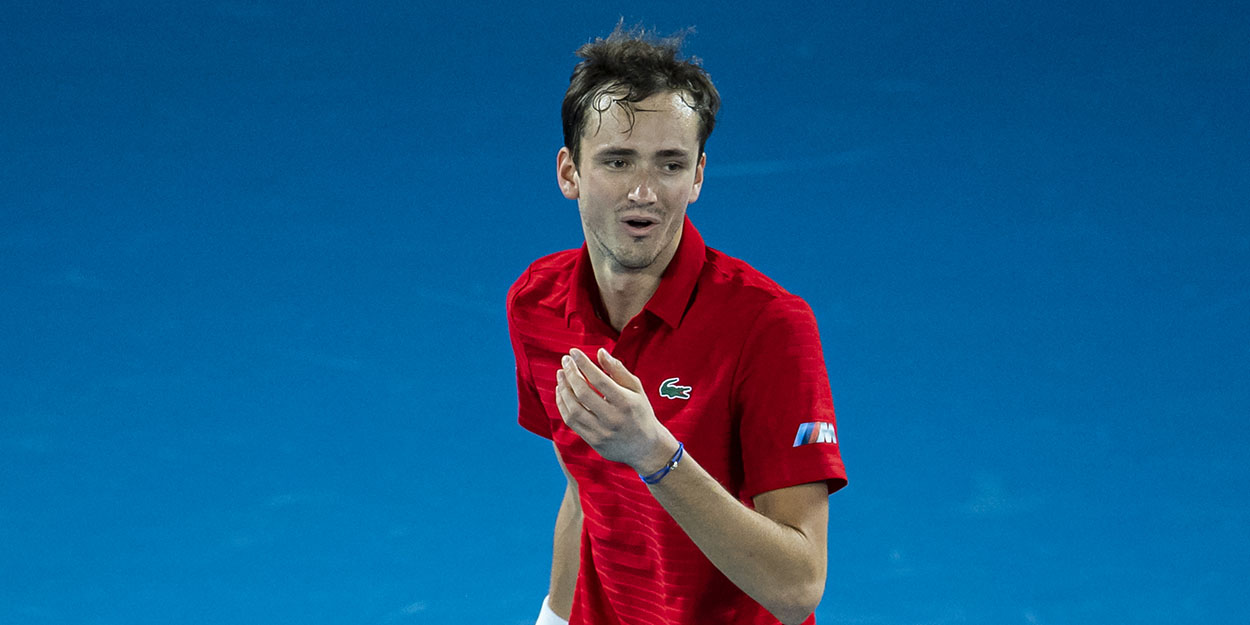 'It's a big boost in confidence' – Daniil Medvedev delivers ominous Australian Open warning
World number four Daniil Medvedev delivered an ominous Australian Open warning after leading Russia to ATP Cup glory in Melbourne.
Medvedev beat top Italian player Matteo Berrettini 6-4, 6-2 in the second singles match to seal the title for the Russians after Andrey Rublev had earlier overpowered Fabio Fognini in the opener.
It extends a remarkable winning streak alive for Medvedev of 14 matches, with ten of those coming against top ten players.
"It's a really big achievement because I also didn't lose a match," Medvedev said after his decisive singles match on Rod Laver Arena.
"Yeah, 10 matches against Top 10 opponents, didn't lose a match in these 10 matches. It's a big boost in confidence.
"Even when you lose, you know that you're capable of playing this level, and it helps you for the next time to stand up."
"I want to thank my team. Andrey won all of his matches. Thank you for being with me here and lifting this trophy in a few moments."