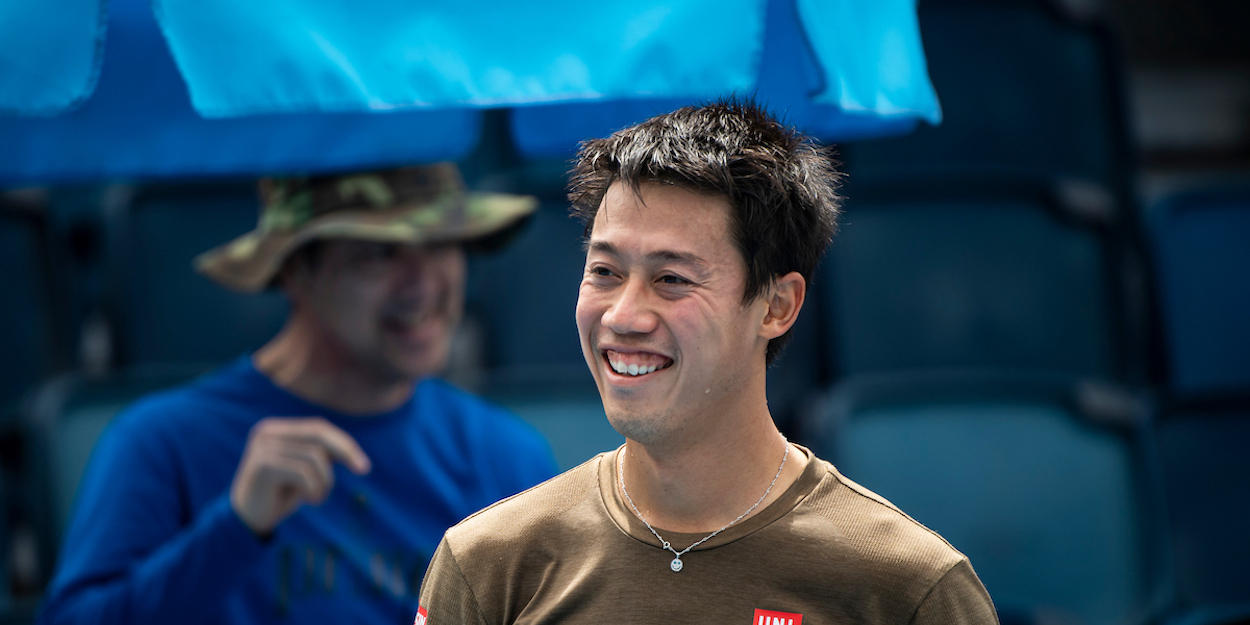 'It was stressful,' says Kei Nishikori after struggling through in Barcelona
Kei Nishikori came through from a set down in a tough first round match at the Barcelona Open.
Kei Nishikori battled through a closely fought match against Guido Pella, winning  4-6, 7-6 (7-4), 6-2 in 2 hours and 39 minutes on-court.
"I was happy to win today," Nishikori said in his post-match interview. "Especially [since] I was down in the second set and even [in the] tiebreak I was down 3-0 and coming back from that so I have to be happy.
"But you know it was a little bit stressful because I had many many break points in the second set that I couldn't convert."
Both men missed a number of break opportunities. Nishikori made 5/13 (38%) while Pella made just 4/16 (25%).
"I just had to stay calm and stay strong today.
"Better to win in an easy two sets but I think towards the end I played mucb better. I think I didn't start well today, so if I [had lost] in two sets maybe I would have been down and sad.
"I'm happy to play the next round."
Nishikori made a swath of unforced errors, 50 to Pella's 30, while leading in winners 39 to 18. But, the key stat may have been that when the Argentine missed his first serve he was promptly punished.
Nishikori dominated in second serve points won, winning 64% on his own second serve, while Pella only won 37% behind his second serve (Nishikori therefore won 63% of points facing second serve).
Kei Nishikori will play Cristian Garin in the next round of the Barcelona Open.
Read more content on the Japanese star.