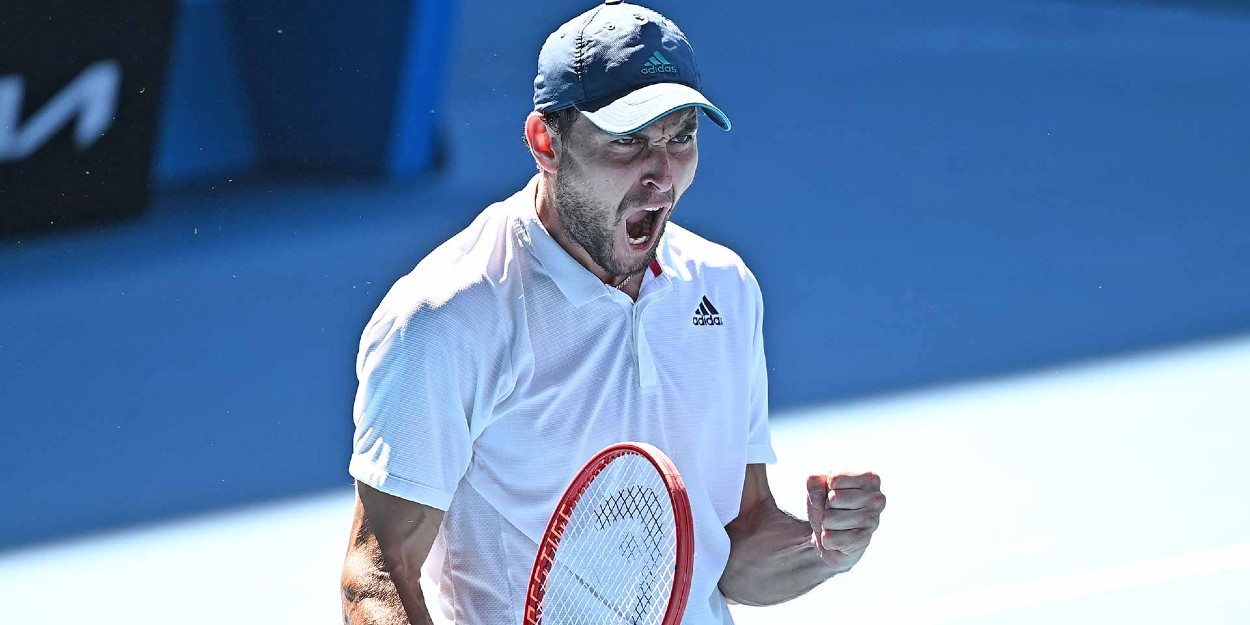 'It gives me confidence that I can play at top 10 level', says Aslan Karatsev on Rublev win
Aslan Karatsev identified his semi-final triumph against Andrey Rublev in Dubai as the toughest and most important win in his title run.
The 27-year-old Russian – a wildcard at the Dubai Tennis Championships – lifted the ATP 500 title after beating Lloyd Harris in the final on Sunday.
The world No. 42 overcame nerves to edge his compatriot Rublev 6-2, 4-6, 6-4 in the last four the previous day. The week before, Karatsev and Rublev won the Qatar Open doubles title together.
"I was preparing myself just for every single match, because every match here is really tough," Karatsev said in an interview with ATPTour.com.
"Especially on this surface, where everyone is serving well. A small mistake, and you can lose easily. So you have to focus on every match.
"I think the difficult one, mentally, was the semi-final against Rublev. I tried to dictate more with my game, and I prepared a lot mentally for that match.
"We played together one week in Doha and we won the trophy. But once you are playing each other, you step on the court and you're opponents.
"It's your job. And (a win like this) gives you a lot of confidence because you see the level that these Top 10 players are competing with.
"It gives me confidence that I really can be there and play at that level."