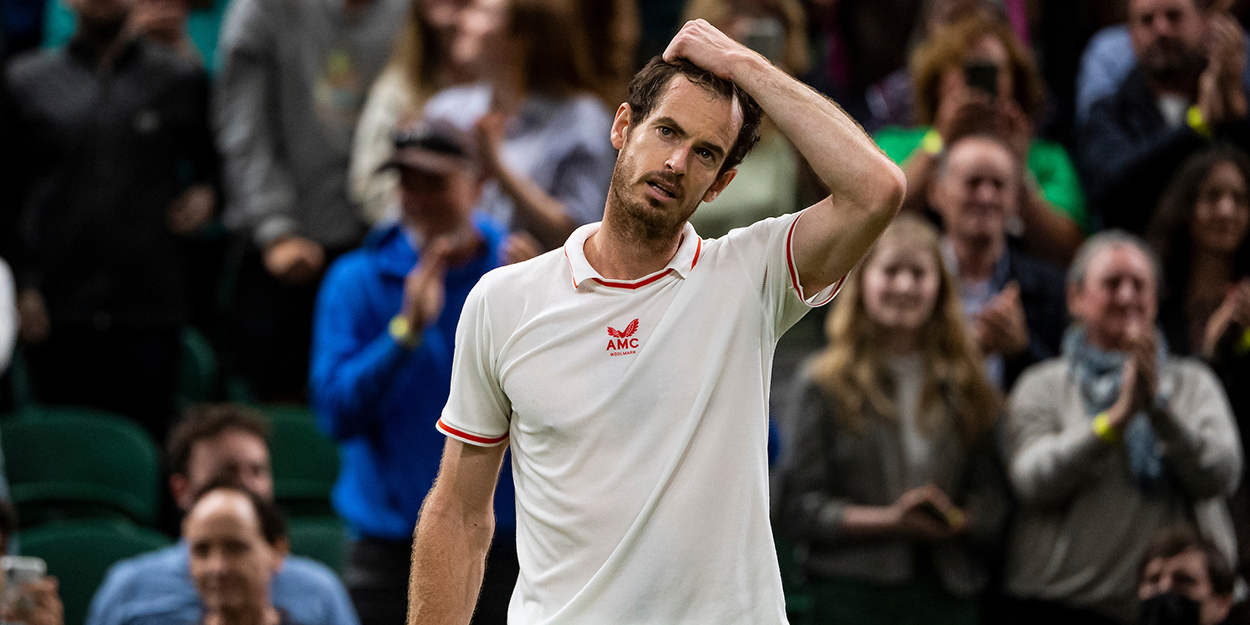 'Is it worth it?' – Andy Murray questions his tennis future after dispiriting Wimbledon defeat
Andy Murray has hinted that he may have to reconsider his future in tennis after getting a wake-up call against Denis Shapovalov at Wimbledon.
The former world number one never really competed on centre court in their third round match, with the Canadian coming out a comfortable winner in straight sets.
However, the manner of the defeat rather than the defeat itself appeared to get to Murray, with him admitting if he can't find a way to get consistent matches under his belt there is little he can do to improve his level.
"There is a part of me that feels a bit like I have put in so much work the last three months and, you know, ultimately didn't play how I would want and expect, and it's like is it worth it?" Andy Murray said.
"Is all of that training and everything that you're doing in the gym, you know, unless you're able to like practice and, you know, improve your game and get matches and continue, get, you know, a run of tournaments, like, is it worth all of the work that you're doing?
"You know, there is part of me that feels like, yes, it is, because I had, you know, great memories and stuff from this event and playing in some brilliant atmosphere.
"But then, also, I finished the match tonight and I'm saying to my team, I'm like, That's just — yeah, I'm just not happy with how I played.
"So unless me and my team can find a way of keeping me on the court for, you know, a consistent period of time and allow me to practice the way that I need to to compete with these guys, then, yeah, then that's when, you know, the discussions about what I do next will come in.
"Because I have genuinely put a lot into this to get to this point, but I'm not being able to practice and prepare how I need to to perform how I would like at these events.
"Like I said, I'm not expecting and saying, like, I would beat Denis Shapovalov. He's a brilliant player. But I feel like I can do a lot better than what I did this evening."