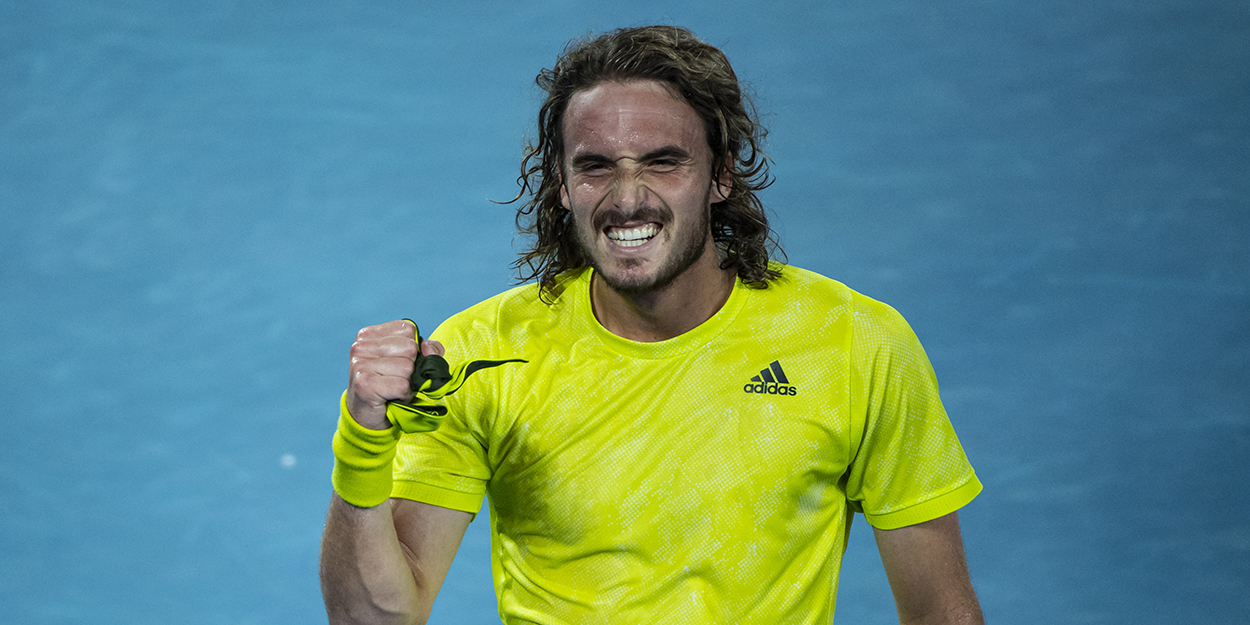 'In our generation, there will be a Big Six or Big Eight. It will be more exciting', predicts Stefanos Tsitsipas
World No. 5 Stefanos Tsitsipas has predicted that there will be a "Big Six or Big Eight" formed from the young generation of ATP stars.
The 22-year-old also believes the next crop of elite players will be more fascinating than the 'Big Three' of Roger Federer, Rafael Nadal and Novak Djokovic.
"I think our generation is going to be different. We have gotten used to talking and reading the Big Three all the time and I feel like we are going to be the Big Six or the Big Eight," Tsitsipas told Marca.
"I think it will be more fascinating, a kind of revolution, to have a greater number of players competing with each other. It will be more exciting for the viewer."
The Greek added on the importance of his belief when facing the Big Three: "It is, without a doubt, a key point.
"Every time I go out to play I think I can do better because I trust the process of improving as a player. Although it is painful and costly, I like to evolve to entertain fans because that's what they come to see you for."
Tsitsipas defeated fellow rising star Jannik Sinner today to reach the final of the Barcelona Open. He could face Nadal in tomorrow's final.