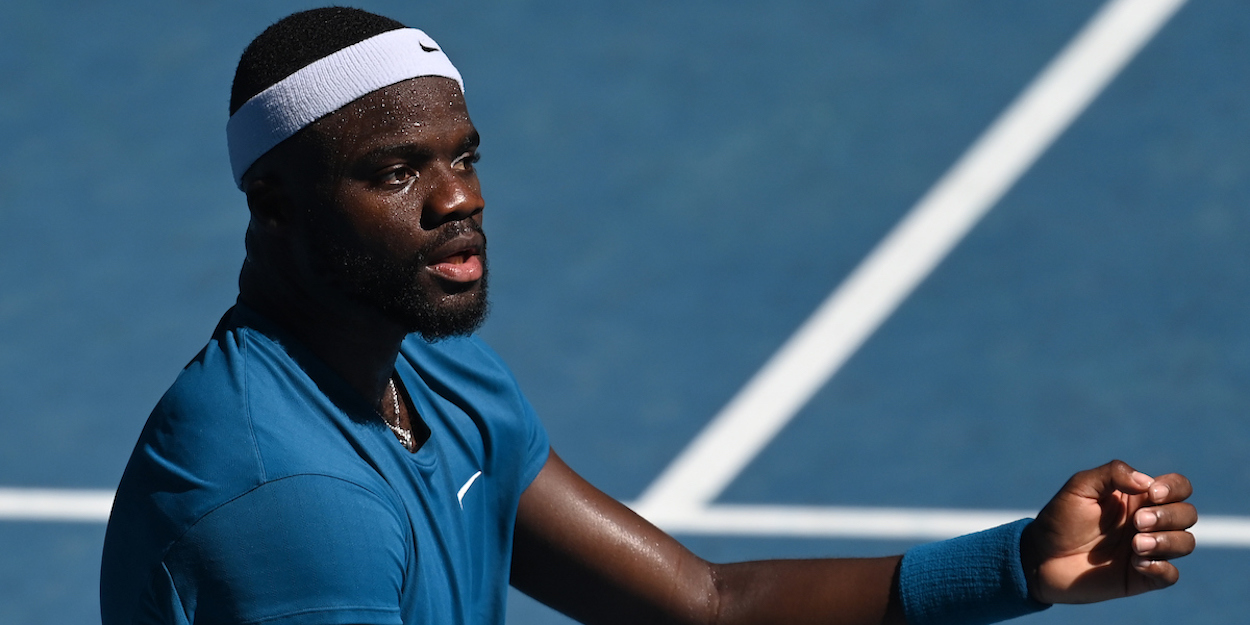 'I'm not afraid of anybody', says Frances Tiafoe on facing Daniil Medvedev
Frances Tiafoe said he is looking forward to facing top seed Daniil Medvedev in the fourth round of the 2021 Miami Open on Tuesday.
The world No. 58 has beaten Stefano Travaglia, Dan Evans and Dusan Lajovic – all after coming from a set down – to progress to the last 16 of the Masters 1000 tournament.
The 23-year-old American has an 0-3 record against world No. 2 Medvedev on the main tour. He did, though, beat the Russian in qualifying at the ATP event in Nice in 2015.
"I'm not afraid. I respect a lot of guys, but I'm not afraid of anybody on the tour," Tiafoe said in an interview with ATPTour.com.
"I don't have that scared (mentality) of already being a break down when I go out there. When I play these guys, I'm here to win. This is my court and they have to be sharing it.
"You almost have to flip the psyche of the situation. I'm ready to go. I got three good matches under my belt and I'm ready to go. It's going to be a good one.
"Those are the moments you live for. You live for those moments to play the best players in the world and see where you're at and try to shake the world.
"That's what I live for. It's box office, it's prime time. That's what I'm about and I'm going to come for him.
"You know he's going to serve great. He's going to run down balls, he's going to put balls in awkward positions and make you play the extra ball time after time. You have to understand that and be okay with that. You have to go in with that mindset.
"It's not going to be easy. He's one of the toughest customers we have and I'm just going to compete really hard.
"It'd be massive because I've had a pretty slow start to the year. This week I've been getting wins, tough wins, it's big.
"Winning tomorrow would be huge. That changes your whole mindset for the rest of the year. You take one event to change your whole perspective and you just keep riding that wave.
"I'm really looking forward to tomorrow and for the people who don't, they're going to see tomorrow. I believe I can beat anybody."