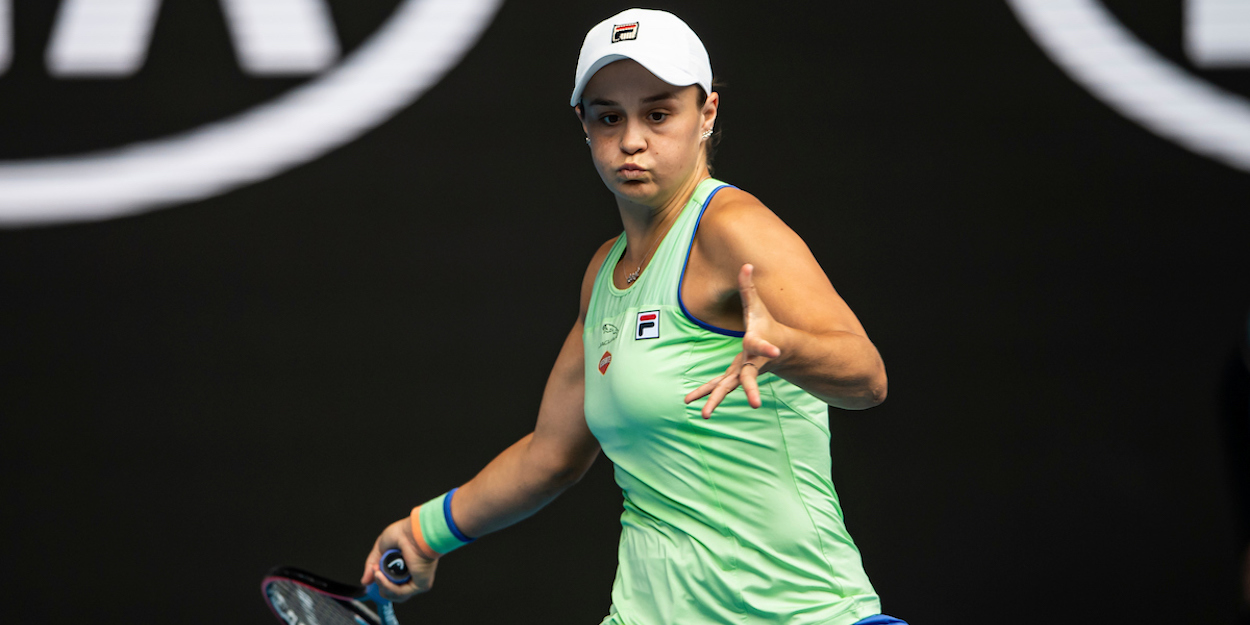 "I'm getting the best out of myself," says Ashleigh Barty ahead of return
World number one Ashleigh Barty says her decision not to defend her French Open crown was "probably the toughest of the whole year."
Talking to the BBC, Barty reflected on almost a year out of competitive tennis – the Aussie has not played since 28th February last year – and on her imminent attempt to win the Australian Open.
After choosing not to travel to Paris in September for health reasons, Barty said, "in all honesty, I didn't watch any. I didn't sit there thinking, 'I wish that was me', because I was completely content with what I had at home – knowing I made all the right decisions for the right reasons.
"Not one bit of me had any bit of regret or a fear of missing out. I slept pretty well at night knowing that."
Barty took much of 2020 away from tennis, choosing instead to play golf and spend time with her family.
"It was more about accepting what was happening in the world and knowing that a lot of it was out of my control," she said.
"Obviously, we made some decisions about how much we would play throughout the year, but for me it was a no-brainer: prioritising our health first, and knowing that tennis is not the be all and end all for me."
However, Barty's focus is now firmly back on tennis as she prepares to compete at her home slam next week. The Aussie is top seed at the event and has won her opening two warm-up matches in Melbourne.
"I feel like I'm getting the best out of myself, and that's all that matters," Barty continued.
"I feel like we've earned the position at the top of the rankings, and I know that I do a hell of a lot of work off the court to try and be the best I can be, and that's all I can do."
And, although Barty has the chance to become the first female Australian player to win their home slam since Christine O'Neil in 1978, her priority remains very much on health.
"Things change so quickly all over the world, it seems. Our priorities haven't changed. It will be the health of my team and my family and me as well. I think we will plan as best as we can to travel and to play, but ultimately those decisions will be made closer to the time."