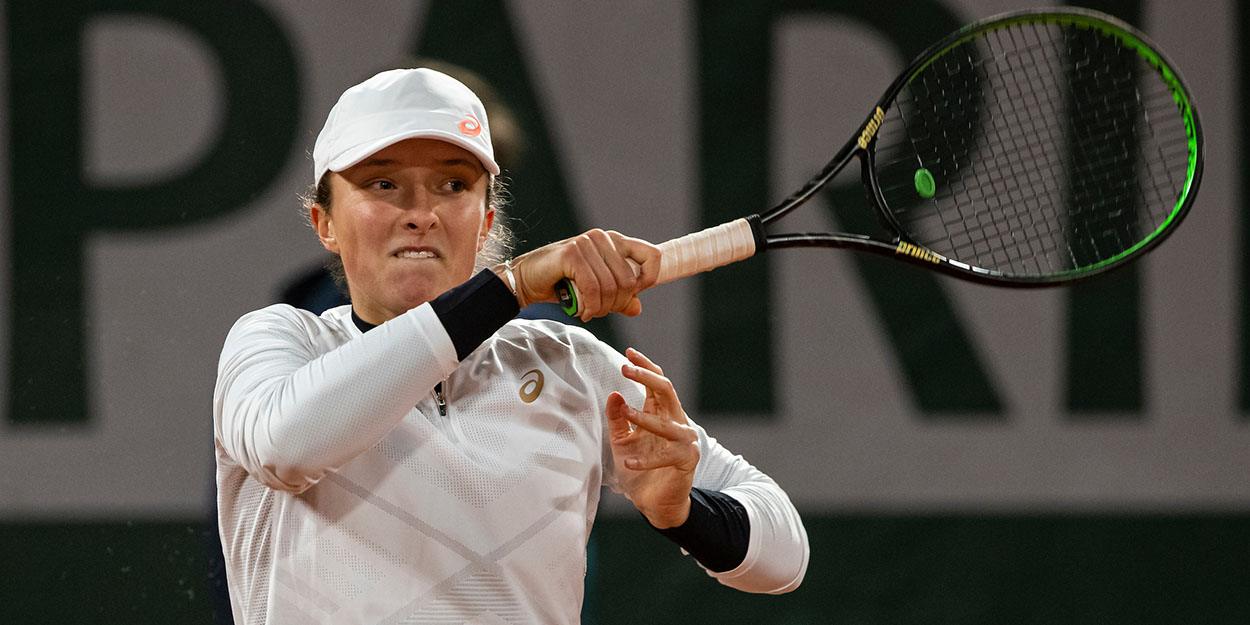 Iga Swiatek is 'unbeatable' says Mats Wilander
Mats Wilander believes Iga Swiatek has everything in place to handle the challenge of defending her French Open.
Iga Swiatek, who turns 20 on Monday, plays Slovenian Kaja Juvan of Slovenia in the opening round and is the No.8 seed for this year's French Open. Last year she shocked the tennis world by winning Roland Garros, without dropping a set.
"When she plays well, she's unbeatable. She has every shot, she plays aggressive, she's not afraid of coming forward. She serves well, she's got a good second serve.
I feel like she's not out there (only) to win tournaments necessarily, but it doesn't faze her, really. She just has this (attitude): I'm going to be a great player, I'm completely grounded in my life and grounded on the court. I take risks and sometimes it doesn't work but I have the game to win these tournaments." said Wilander.
Swiatek's 2020 French Open title was remarkably her first on the tour, however she has backed it up in style – winning in Adelaide at the start of this year and breaking into the top 10 after taking the title in Rome earlier this month.
"I think for her it's enough [for her confidence] that she won Rome.
When the women are serving as good as they are now, you can be down 6-3, 2-0 and a break down in 45 minutes and you haven't put a foot wrong. That didn't happen with Steffi Graf or Chrissie Evert, they never had to worry about that kind of stuff. But today you do, as a woman, so there's some luck involved." Wilander added.