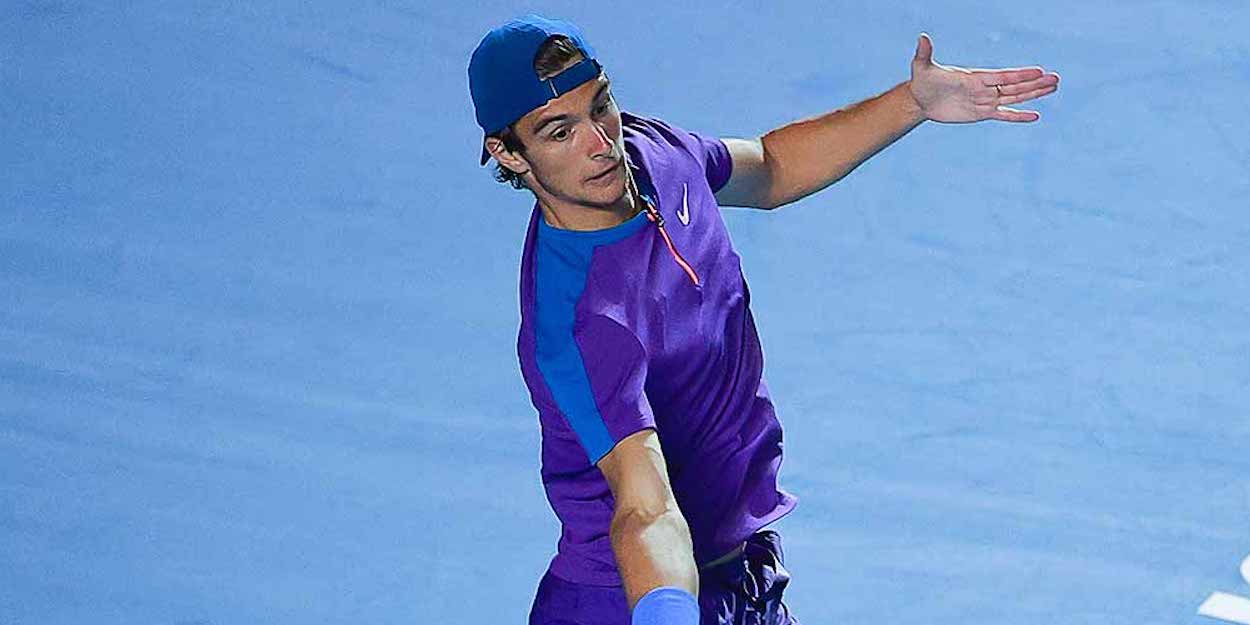 'I will never forget this week,' says Lorenzo Musetti after Acapulco run
Lorenzo Musetti admitted he would never forget his week in Acapulco following his semi-final loss to Stefanos Tsitsipas.
Musetti, who turned 19 just before the event, fell to the top seed 6-1 6-3 in his seventh match of the week after initially coming through qualifying in Mexico.
The promising Italian beat Diego Schwartzman and Grigor Dimitrov to reach the semi-final, though was quickly brought down to earth by Tsitsipas, who saw off Musetti in 79 minutes.
"It was an incredible run and week for me," said Musetti.
"Tonight, Stefanos was too good for me. I was really tired from the past six matches. I felt it in my legs and stomach, and I couldn't breath. I enjoyed the crowd and the emotion this week.
"I didn't expect to reach the semi-finals. It was a dream week and I couldn't believe what I did. Every day was different and a big emotion for me. I will never forget this week."
The Next Gen star was the third-youngest semi-finalist in Acapulco tournament history, following in the footsteps of Xavier Malisse (1998) and Rafael Nadal (2005).
Lorenzo Musetti now plans to compete in qualifying for the Miami Open as he continued his bid to reach a first tour-level final, but expressed his intention to return to Acapulco in the future.
The Italian said: "I will definitely come back, I really enjoyed playing here, the people, the beach and the sea."