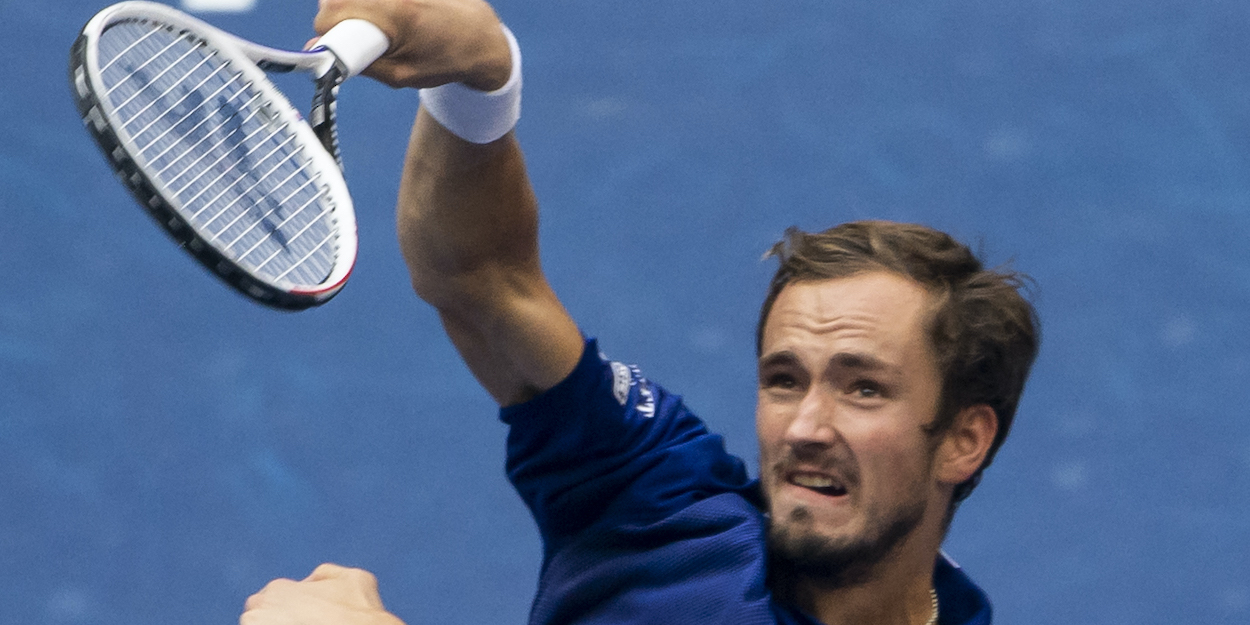 'I was so uncoordinated' – Daniil Medvedev talks technique with fellow Slam champion
Daniil Medvedev does not have the most orthodox style of play, something he spoke on recently with another Major champion.
The US Open champion recently took to Instagram to join an Instagram live event for his racket brand.
There, Medvedev was in conversation with 2020 Roland Garros champion Iga Swiatek.
When speaking about game style, Swiatek compared Medvedev's backhand with a pretzel.
"It's going to be one of my many nicknames," Medvedev joked in response.
"When I was young, I was really uncoordinated. So that's how I was playing; everyone was hitting strong at me, I was doing lobs. And I have nothing much to [counter] it."
Despite his physical difficulties on his tennis journey, Medvedev has climbed to the top of the men's game.
Earlier this year, he became the first player since July 2004 not named Roger Federer, Rafael Nadal, Novak Djokovic or Andy Murray to break into the ATP top two.
Of course, he has since won a maiden Slam title at the US Open, denying Novak Djokovic the Calendar Grand Slam in the process.
"I was not doing amazing technically, but I always wanted to win," Medvedev continued on his early development.
"So I tried to find the shots that would annoy my opponents, because they were better than me technically, physically better. But I needed to win, so I think that's how my technique developed."
Moving forward this season, Medvedev will be defending both his Paris Masters and ATP Finals titles from 2020.
Swiatek will herself by competing at the WTA Finals in Guadalajara, Mexico. Set to be ranked eighth when the rankings refresh. That is unless Anett Kontaveit wins the Transylvania Open, in which case Swiatek would be ninth.