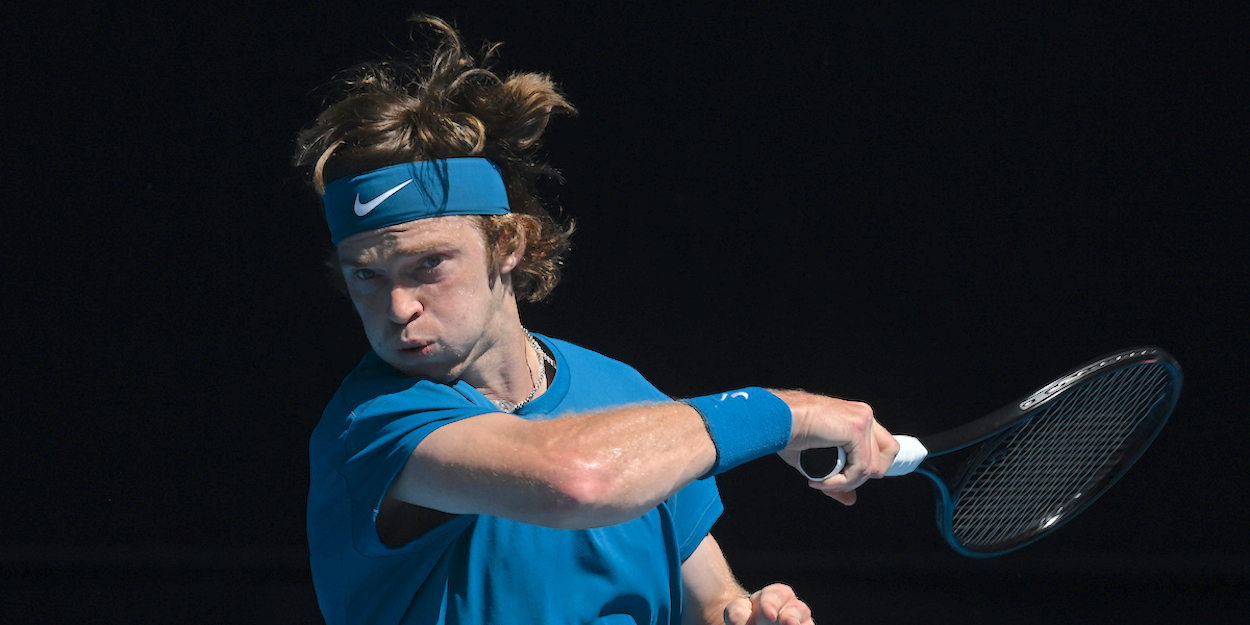 'I want to be as ready as I can' – Andrey Rublev aiming to make major Miami impact
Andrey Rublev says he is wants to make sure he is ready to take full advantage of the weakened field in Miami next week.
Half of the top six – Rafael Nadal, Dominic Thiem, and Roger Federer – have pulled out of the tournament leaving it looking a little weaker than you'd generally expect for a Masters event.
Rublev will be the fifth seed, and he believes he has a great opportunity to make an impact.
"Of course. I want to be as much ready as I can for Miami, because there's gonna be no Rafael Nadal, no Roger Federer and no Dominic Thiem," Rublev said.
"And in my case, all 1000s tournaments, I have no points there. So I can win a lot of points by winning a couple of matches, if I go farther I can win a lot of points. So, really great challenge for me."
Rublev has barely put a foot wrong lately, but he still says that fear is his greatest motivation.
"Maybe it's this kind of fear, that it's not enough," Rublev said.
"The fear maybe I'm not gonna make it or fear that I'm not gonna be good enough for a while.
"In the end, the fear helps me to improve. So, that's why I want to improve and improve."