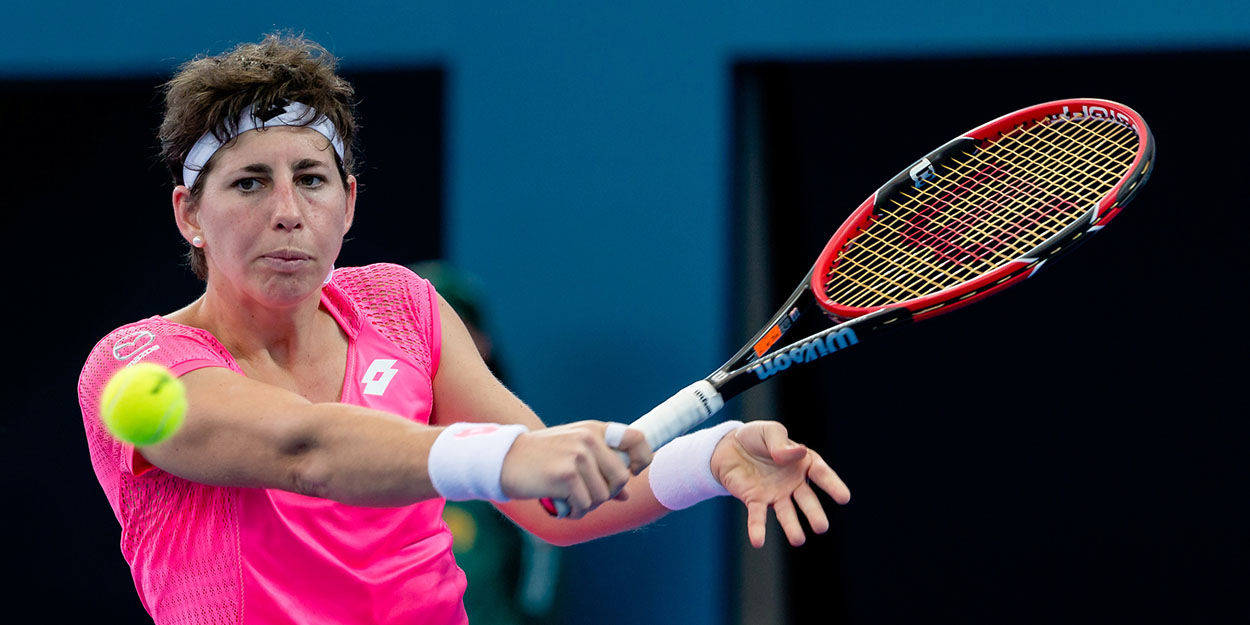 'I thought I had Covid but it was cancer' – Carla Suarez Navarro opens up on health scare
Carla Suarez Navarro as opened up on her cancer nightmare, revealing she initially thought she was suffering from coronavirus.
The 32-year-old had plans to retire last year before her diagnosis, although that was unrelated to what was to follow.
Instead of scheduling her retirement she was facing the news she had months of chemotherapy ahead of her, and it understandably came as a big blow to the Spanish star.
"I had a PCR test to check if I had coronavirus which came back negative, then I went to the doctor because I had stomach pains," she told Eurosport.
"I kept feeling unwell so we went to see more doctors until one of them spoke about the possibility of lymphoma but we had to wait for the results.
"I was having tests and biopsies done all over my body until they finally gave me the bad news.
"Truth is I don't know what I thought. I didn't ask questions about the disease, why I had it or what was going on – I just wanted to know what I needed to do to recover.
"I didn't know how my body would react to a new and unprecedented situation like this one, so there have been days which I have found physically very hard but mentally, I've handled it very well," she said.
"Tennis is an individual sport and we are used to dealing alone with recovery."
Carla Suarez Navarro is now through her chemotherapy and planning to make her farewell how she originally intended – wearing Spanish colours at the Olympics.
Before that can happen, though, she needs to be able to make the team.
"In my mind, if all goes well, I am hoping I can say goodbye the way I want to," she said.
"It's not up to me and it will depend on the rankings; for singles there can only be four players in the draw so if Garbine (Muguruza), Paula (Badosa), Sara (Sorribes) and Aliona (Bolsova) do well at the start of this season, I'll be out.
"However, I hope if Garbine has a good ranking in doubles, we can play together."