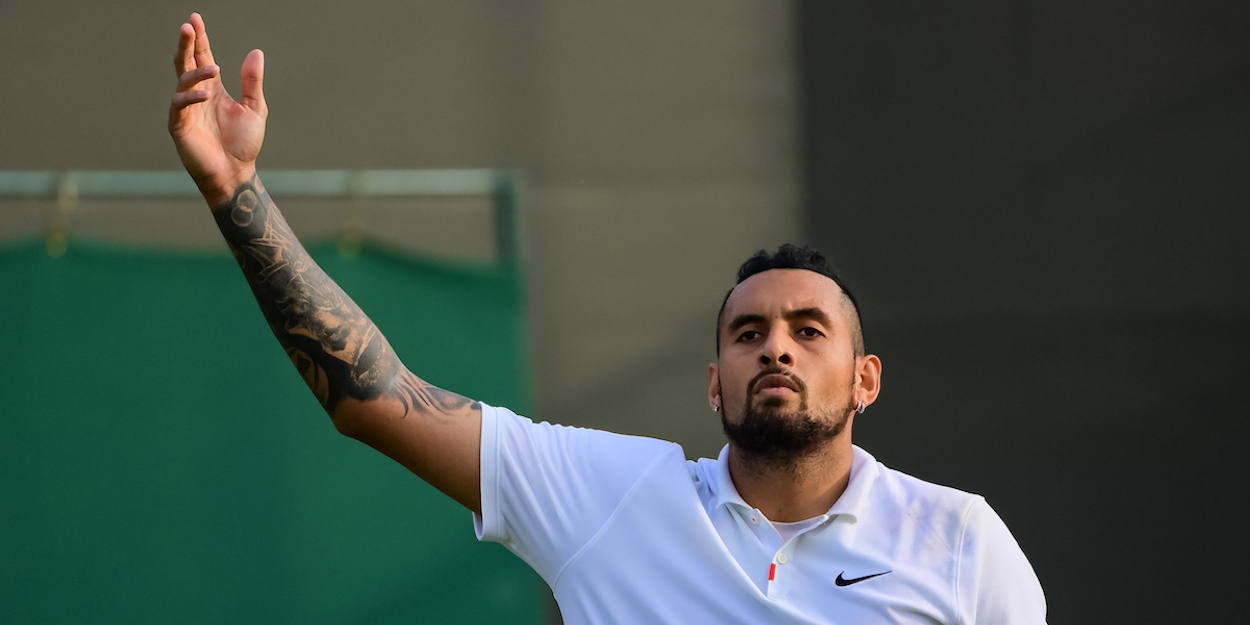 'I think this is my last Laver Cup' – Nick Kyrgios casts doubt on future
Following his final 2021 Laver Cup tie, Nick Kyrgios has cast uncertainty on just how much longer he plans to stay a pro tennis player.
The Australian showman made his fourth straight appearance at the Laver Cup this week, playing singles against Stefanos Tsitsipas and doubles alongside John Isner against Tsitsipas and Andrey Rublev.
After the end of day two of the competition, Kyrgios spoke on his plans for the rest of 2021 and beyond on the tour.
"Definitely this is my last event of the year," Kyrgios revealed to reporters. "I need to go back home. I have been travelling for four and a half months now. My mum is not doing too well with her health. I'd like to go back and see her.
"Obviously, I'll get my body right and I'll start my pre-season, spend time with my family for the Australian Open (in January) and go from there. I will reassess."
Having reached a career-high of world number 13 back in 2016, Kyrgios currently sits at 95 in the world rankings after playing just seven tournaments since the start of the Covid-19 pandemic.
Despite only turning 26 this year, the maverick talent has already hinted about early retirement in the past, and did so again in Boston.
"I feel like I'm not one of those players now that's going to go hunting for points or hunting for accolades or anything like that," Kyrgios added at the Laver Cup.
"I feel like I have nothing left to prove to myself. I'm incredibly proud of what I have achieved.
"Where I go from here, everything's a bonus. I'm playing Laver Cup again, and I'm not going to lie, I think this is my last year I will probably play Laver Cup.
"As long as I'm on the court, I will try and give my best, but I'm not going to lie and say that I'm going to plan to play four or five more years on tour. That's just not me."
Since turning pro in 2013, Kyrgios has won six career titles from nine finals, including reaching the final of the 2017 Cincinnati Masters, losing to Grigor Dimitrov.