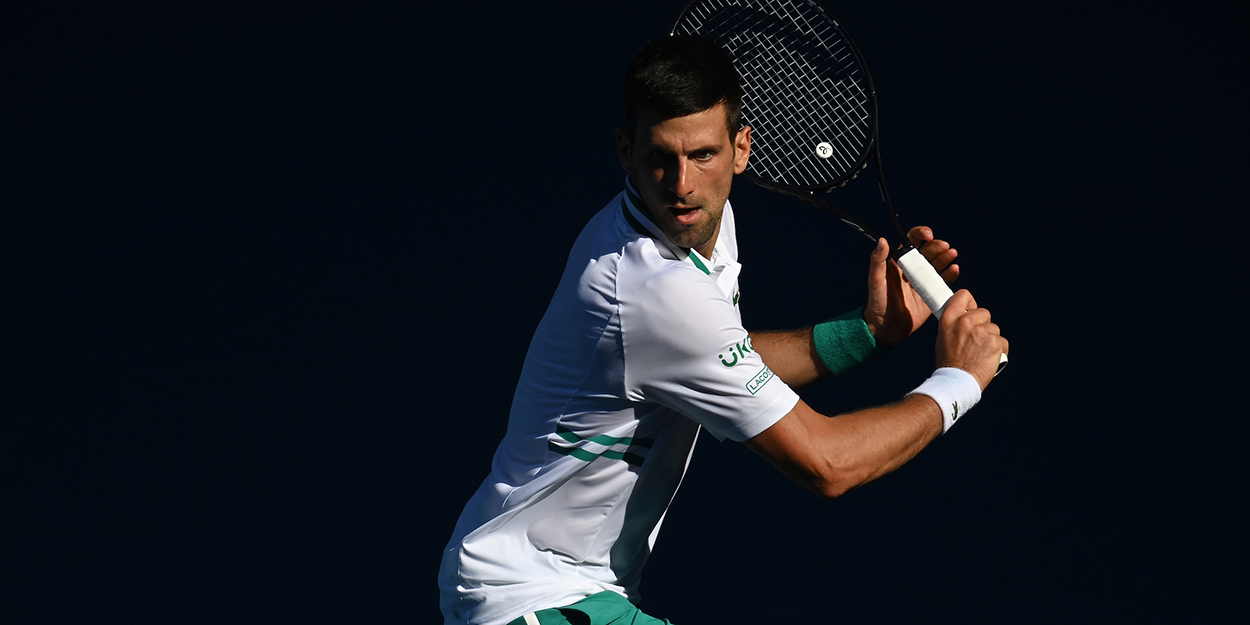 'I know it's a tear' – Novak Djokovic reveals major injury worry at Australian Open
Novak Djokovic says he believes he has suffered a muscle tear in his abdomen and he could be out of the Australian Open.
Djokovic suffered the injury in the third set of his third round match against Taylor Fritz, which he was leading 2-0 at the time.
He though, then slipped and was visibly in a lot of pain, and despite somehow finding a way to win the deciding set, he admitted afterwards he believes he has suffered a potentially tournament-ending injury.
Speaking after the match, Djokovic told Eurosport: "Right now I know it's a tear of the muscle.
"I don't think I'll manage to recover from that in less than two days. I don't know if I'm going to step out on the court or not.
"The way it felt at the beginning of the third set, when I got my first medical timeout, I was debating really strongly in my head to retire the match after two games, because I just couldn't move, I couldn't rotate, I couldn't return,
"The only thing I could do is serve, and that's what got me out of the trouble. I knew my only chance is if I serve well and put pressure on his service games, which happened.
"And whatever is happening here [the injury] got better in the fifth, and I could start to play, and return a few serves."
Djokovic produced absolute heroics to win the match with such an injury, and on that element alone he added that it was an immense source of pride.
"Well obviously mentally and emotionally, I feel great. It's a huge relief to pull this one through in these kinds of conditions I found myself in.
"It was one of a kind type of match, for me, that's what I said on the court, and I really mean it. It's one of the best moments I've had in my career under these kinds of circumstances.
"Obviously I don't want to talk about the intensity, or the level of injury, or the pain, it's not going to matter much because people don't understand what you go through on the court."