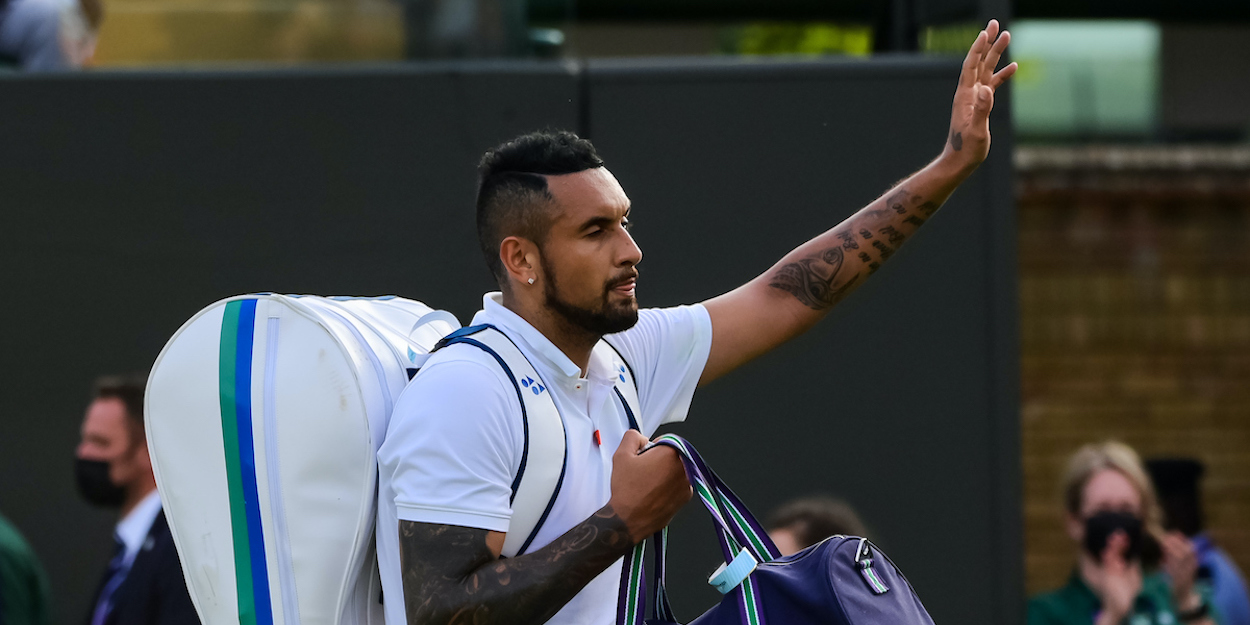 'I set a goal that I didn't want to play past 28,' says Nick Kyrgios
Australian star Nick Kyrgios has admitted that he always planned to retire from tennis at the age of 28, just two years from now.
The 26-year-old burst onto the tour back in 2014 when he defeated then World No 1 Rafael Nadal at Wimbledon to reach the quarter-finals on his tournament debut.
Since then, Kyrgios has divided the tennis world with his antics and unpredictability on the tennis court, though his raw talent has never been questioned.
"I definitely don't love this sport as those legends do," said Kyrgios. "I feel like Federer, Nadal, and Djokovic, wouldn't be able to live without tennis. I feel like that's their first love. For me my first love was basketball and I wasn't able to chase that dream.
"I definitely don't wake up every day wanting to get better or looking to improve. It doesn't come as easily to me.
"I don't think they dealt with such, especially earlier on, such hate in their career. Which for me, I wouldn't say has driven me out of the game, but it's definitely put a massive chip on my shoulder from an early stage in my career.
"I'm not saying I'm going to retire soon. I'm just saying, I feel as if I've been on tour for a long time. I've experienced a lot of things.
"There's a lot I want to do outside of tennis. And I'm not saying Djokovic, Nadal, and Federer are wrong for putting so much into it. As I said, I've praised them enough.
"For me, I set a goal when I was younger, I didn't want to play past 28, 29. Like, these are the best parts, the best years of my life. I want to spend it with my family, my partner, my friends.
"I feel like I have earned the right, and I've worked hard to have this freedom to do whatever I want after. Do you know what I mean? I've worked hard.
"So whether or not that's — you never know, I might come back at 33, get a wild card, who knows. But I'm just saying, I can't see myself playing as long as those guys."