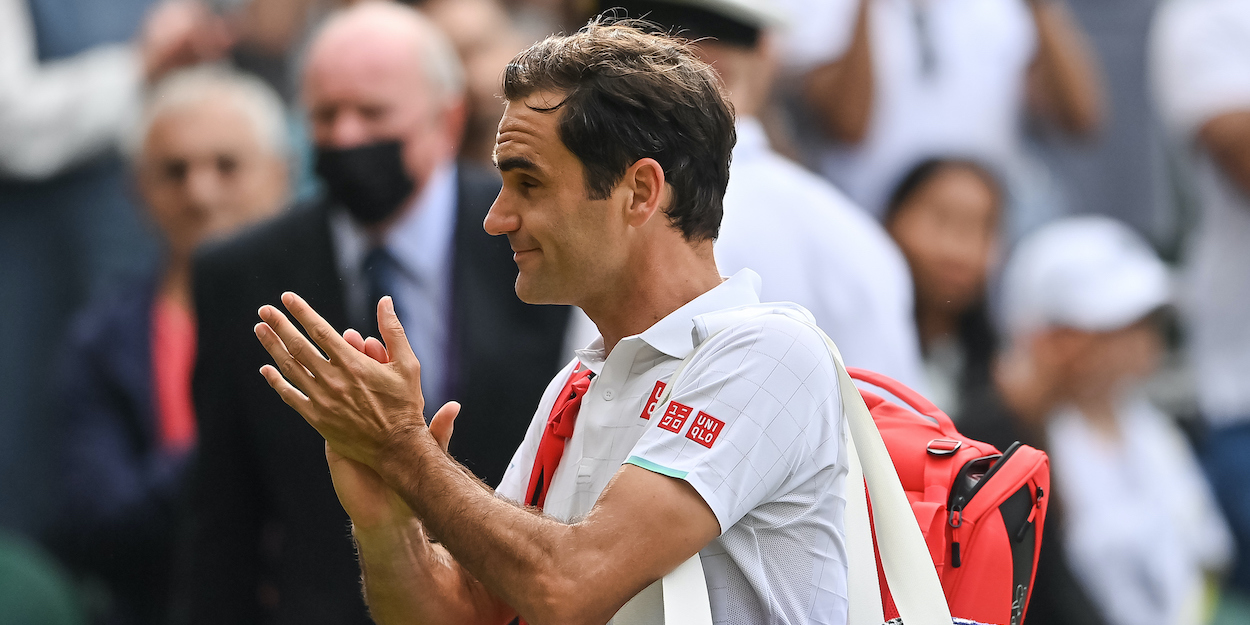 'I need to have a little perspective' – Roger Federer on Wimbledon 2021
While his Wimbledon run this summer may have appeared disappointing at first, Roger Federer admits that the bigger picture is still positive.
The 20-time Slam champion was hoping to make a real stab at securing a ninth title at the All England Club this year, but fell in the quarter-finals to Hubert Hurkacz in straight sets.
It was an 18th Wimbledon quarter-final appearance for Federer, but at the time the result was underwhelming for the former world number one and his fans. However, the Swiss definitely appreciates the support he received after the loss.
"The standing ovation I received there this year was certainly a special one," Federer told GQ. "When I left the court, I could feel the crowd's love and their support.
"Obviously, it's always hard leaving a court after losing at Wimbledon earlier than a final… When you reach a final, there's a trophy ceremony, there's more to it, but when you lose earlier, well, you pack your stuff and you go and, at that point, the stage is your winning opponent's, in my mind, not yours.
"So that was important for me to give that one to Hubert [Hurkacz], obviously, as quickly as possible."
The win saw Hurkacz into his first ever Slam semi-final, something that Federer has himself experienced an incredible 46 times, including 13 times at Wimbledon.
Since Wimbledon, Federer has undergone knee surgery, and hopes to return to the court in 2022. He has had time to reflect a bit more on just how well he did to reach the quarter-finals at the All England Club.
"For me personally now, you know, looking back a little bit, I'm actually very grateful, very happy I was just able to play," he added. "I mean, my last year and a half, it's been really difficult. It's been hard with the double knee surgery I had last year and rehab was really slow.
"And, look, in some ways I wish I would have been in better shape for Wimbledon this year. But at the end of the day, I made the quarters – I played Wimbledon! Still! You can never take that sort of thing for granted.
"Remember, other guys never had a quarterfinal in their life at Wimbledon and I've had so many that I think I have got to have a little perspective and see that actually, overall, it was a really good tournament for me."