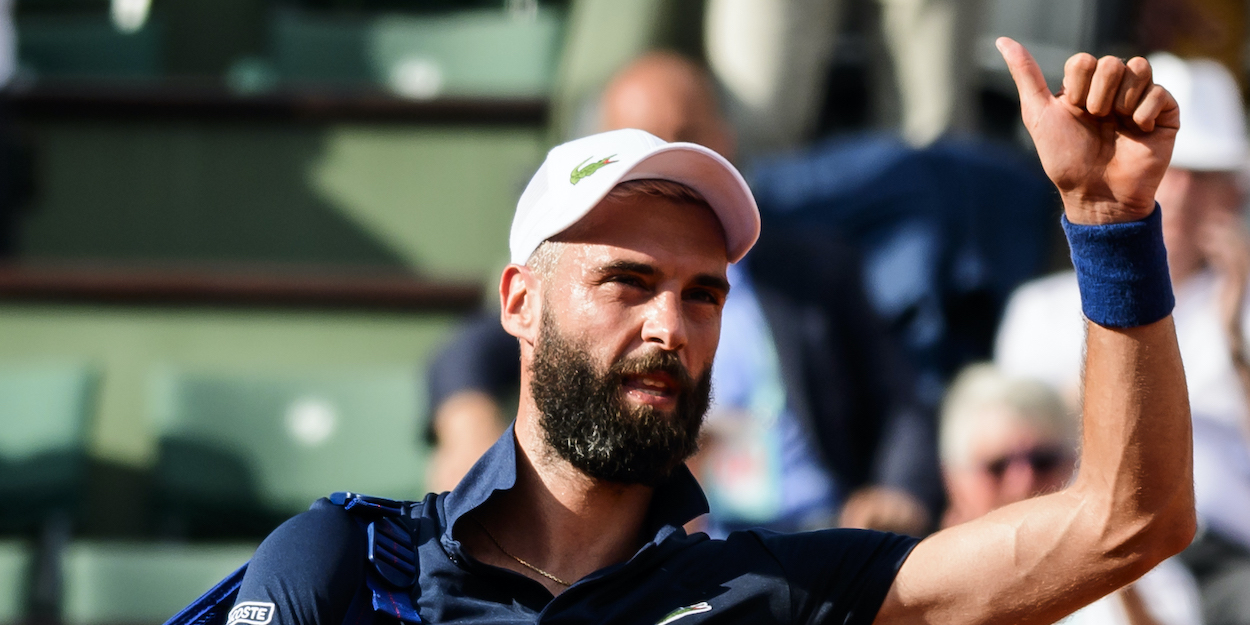 'I just need to be good mentally' – Benoit Paire reveals reasons for Cincy success
Benoit Paire has clearly struggled with tennis under the pandemic, but a good run in Cincinnati seems to have lifted his spirits.
Heading into the Masters 1000 event, the world number 50 held a win-loss record of 8-22 in 2021, and had not won more than two matches consecutively since January 2020.
But with fans returning in greater numbers on the US Open series, and normalcy creeping back into the tennis tour, Paire seems to be channeling the energy around him into his on-court performances.
"I think I was feeling good out of the court [this week]," the Frenchman stated in his post-quarter-final press conference.
"I could enjoy life like the normal tour, like before. That's why I play tennis. To travel around the world, to be in a nice city. To go here in Cincinnati to Kings Island Park with my girlfriend.
"So, I just wanna enjoy, and when I feel like this, I know I can play well on-court."
Paire overcame Miomir Kecmanovic, Denis Shapovalov and John Isner en route to the quarter-finals, and even pushed fourth seed Andrey Rublev to a deciding set before bowing out.
"I don't need to play too much tennis, I don't need to practise a lot. I just need to be good in my head.
"That's why this week it was working well. And, when I'm ready to fight in my head, I think I can beat some very good players, and I can be like the Benoit Paire of before."
Paire will next take to the court in a US Open warm-up event, the ATP 250 Winston-Salem Open.