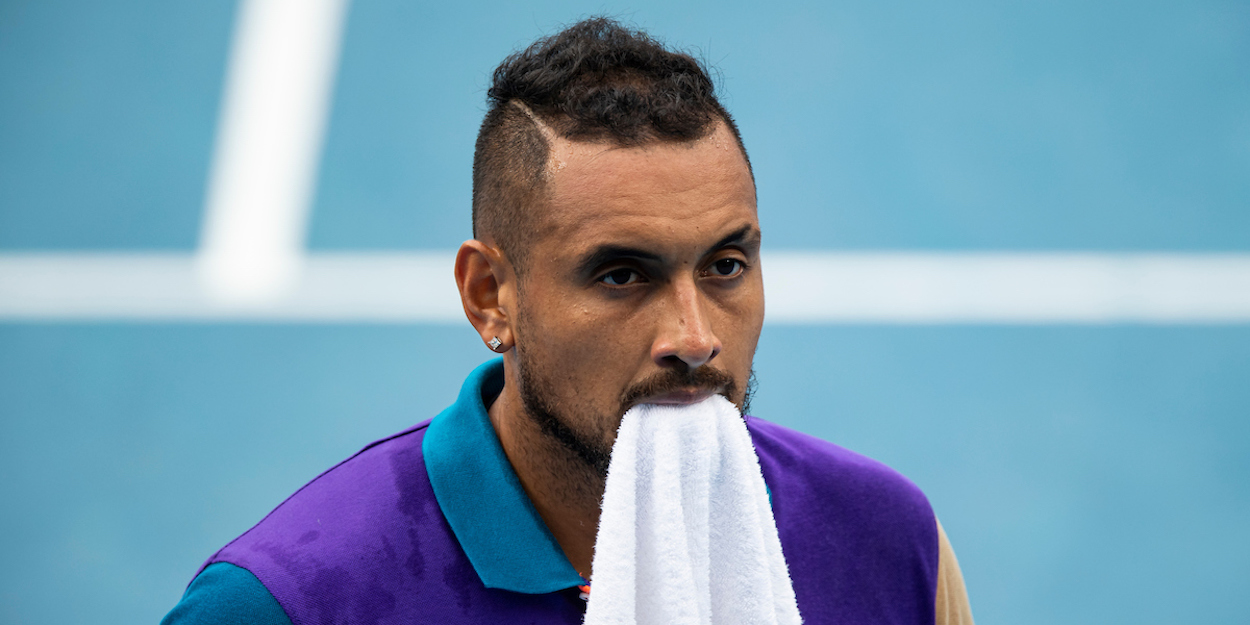 'I haven't been near 100% healthy' – Nick Kyrgios opens up on injury trouble
Nick Kyrgios has returned to Australia to treat his knee injury in a bid to be fit for the Australian Open in January next year. 
The Australian star, who was on the losing side with Team World at the Laver Cup last weekend, is returning to his homeland to monitor his patella tendinopathy, also known as 'jumper's knee'.
Kyrgios, who is currently ranked world number 96, said his knee will continue to worsen if he does not treat it.
"Hey guys, over the last couple months, I haven't been near 100% healthy," Kyrgios wrote on his Instagram story on Tuesday.
"I've been dealing with left knee patella tendinopathy, and continuing to play without fully treating it can lead to further pain and greater set backs."
"I've chosen to fly back to Australia to reassess and am planning to get platelet-rich plasma therapy treatment to settle down and rehab my knee.
"I'm disappointed as it has kept me from playing my best tennis and hopefully with everything going smoothly I will be back to 100 per cent by the Australian Open."
The maverick also cast doubt over his future at the conclusion of the Laver Cup event last week.
"I don't know how much longer I will be in tennis," the 26-year-old said. This is my last event of the year. I will get my body right ahead of the Australian Open.
"My mum is not doing too well with her health. I'd like to go back and see her."