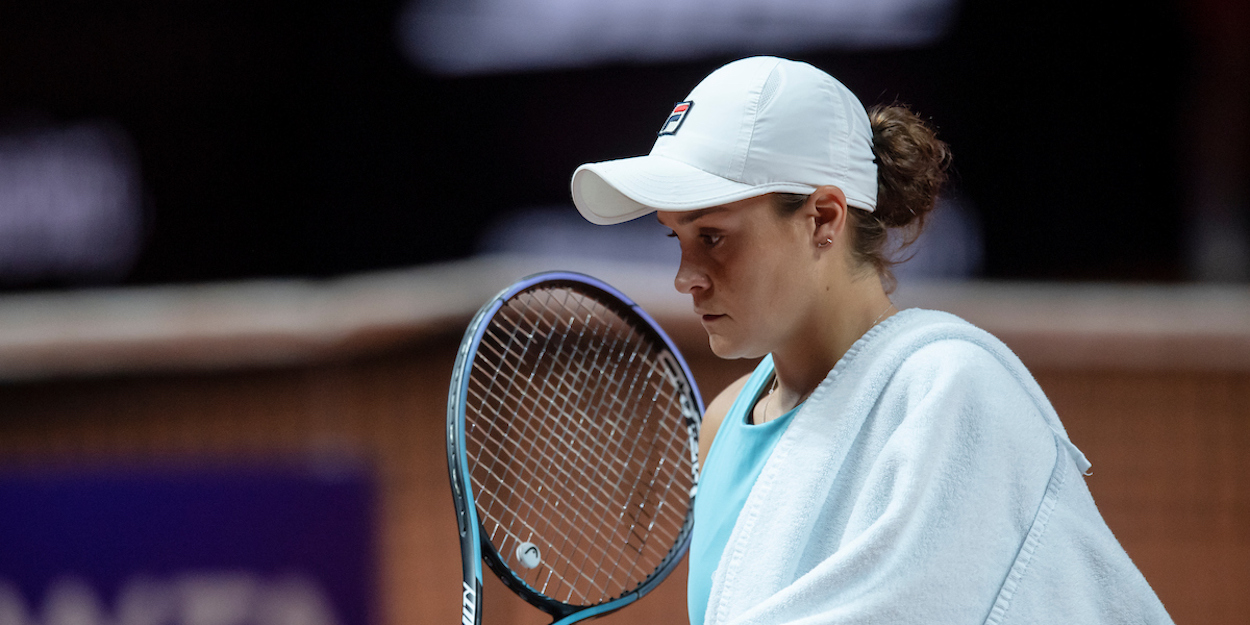 'I hate withdrawing but the pain became too severe,' says Ash Barty
Ash Barty admitted she had to 'listen to her body' after deciding to withdraw from her quarter-final match against Coco Gauff in Rome. 
Barty, who came into the clash boasting a 28-4 record this year, was leading the match 6-4 2-1 when she elected not to continue.
The World No 1 began with heavy strapping on her left thigh, and after a rain delay in the first set, she returned with a compression sleeve on her right arm.
"It became worse while we were playing," said Ash Barty. "So I think that's the challenging thing is to make the decision to stop. It's never nice. It's the thing that I hate the most is not being able to finish a tennis match.
"But the pain was becoming too severe, so it was important that I listen to my body and of course try and do the right thing, knowing that we have a Grand Slam in two weeks time.
"I hate withdrawing. I hate pulling out of a match halfway through. It's not in my makeup, not what I like to do, but it was really important today that I listen to what my body was telling me to make sure that in a couple weeks' time we're good to go.
"It's something I have had to manage over my career. It's an injury that began when I was quite young, when I was 15 or 16 years old. It just pops up every now and again.
"I think the conditions today certainly didn't help that, but I mean, we're confident we know how to manage it, so we just kind of move on and know that the right decision was made today, as hard as it is."
Barty's comments that her team 'know how to manage' the injury suggests that she will be fit in time to play Roland Garros in two weeks, as she bids to lift a second French Open title.