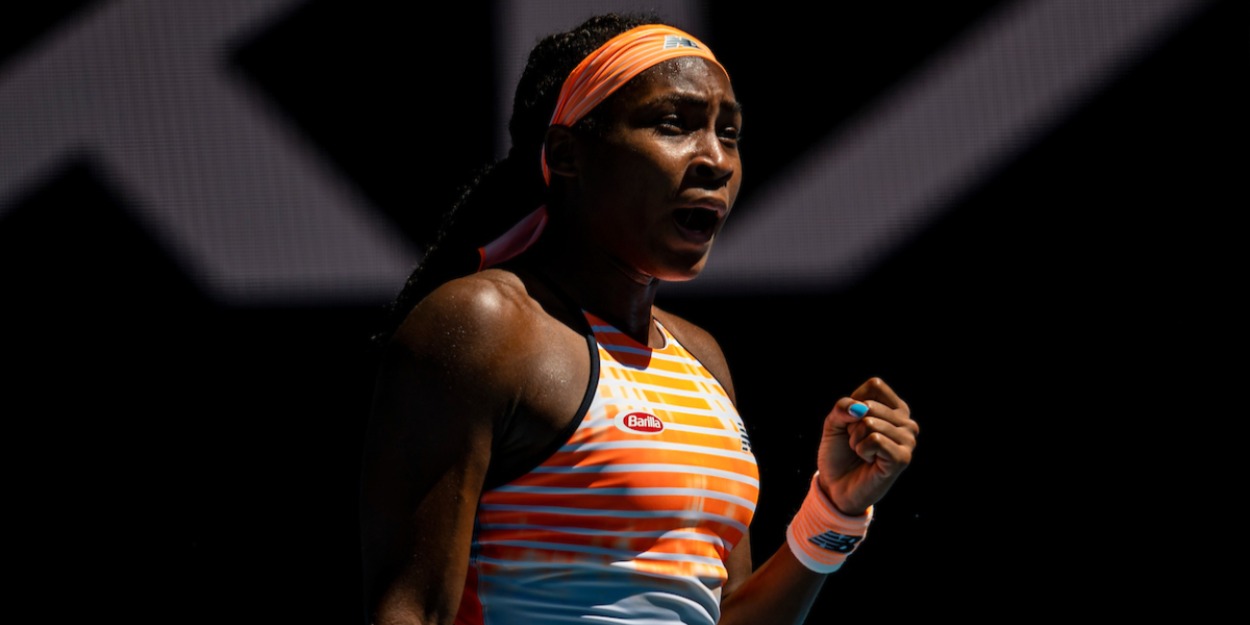 'I fight fire with fire', says Coco Gauff after tense victory in Dubai
Coco Gauff beat Marketa Vondrousova in the second round of Dubai after an on-court disagreement between the pair.
The 16-year-old American responded strongly to losing a tight opening set 3-6 by winning the second set without dropping a game.
The world No. 40 then battled through the third set 6-4 to edge past her 20th-ranked Czech opponent for her fifth career top 20 win.
During the third set, Gauff questioned whether Vondrousova was allowed to catch the ball with her racket rather than her hand when tossing the ball to serve.
"I was asking when you toss the ball, are you allowed to catch it with your racket," said Gauff after the match.
"I thought you had to catch it with your hand or let it bounce first.
"The umpire said it's allowed if it's not a motion. It wasn't meant to make her upset, it was just asking the question.
"I left it there but I could tell she was a bit frustrated by that.
"My personality, I fight fire with fire. I lost the last two points of that game and she had wild screams – and I like to scream, so I screamed back."