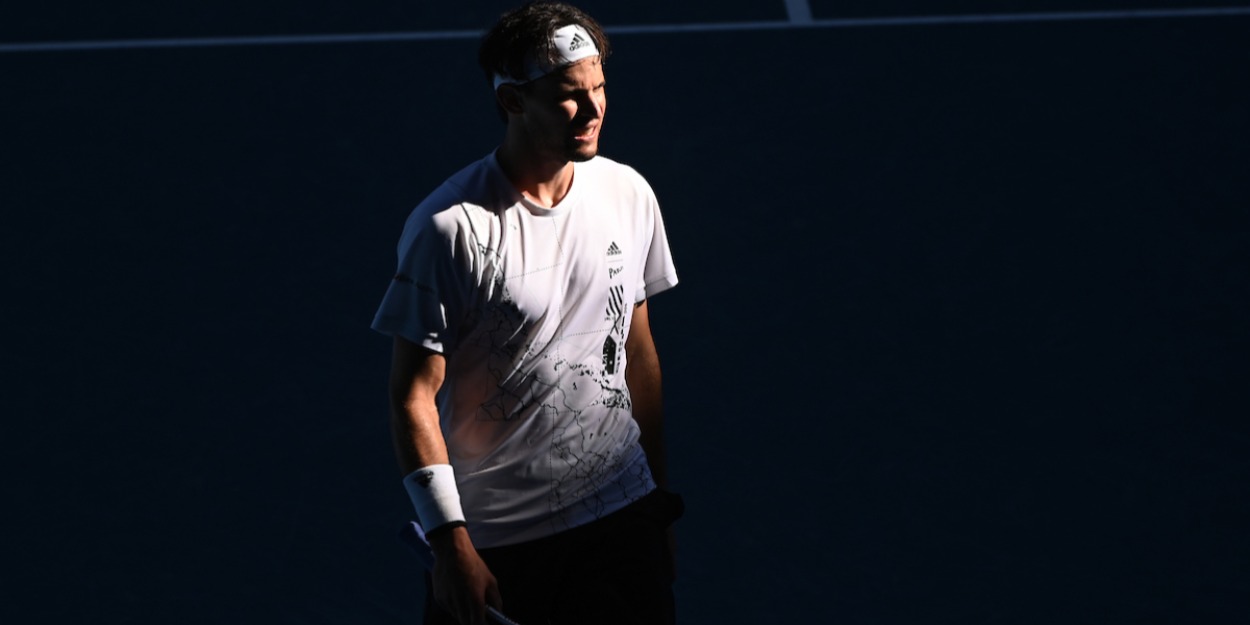 'I felt an emptiness at the Australian Open,' says Dominic Thiem
Dominic Thiem has described the Australian Open as 'a lot of effort for little return,' adding it left him feeling 'empty.'
The US Open champion was involved in one of the matches of the tournament when he beat Nick Kyrgios in front of a partisan crowd.
However, he then lost to Grigor Dimitrov to straight sets once coronavirus has forced fans out of the stands, and he said the whole experience was just too much mentally to overcome.
"It was a lot of effort for relatively little return," Dominic Thiem told Der Standard.
"I played one of the most memorable matches of my life against local hero Kyrgios, I came back from two sets down.
"The atmosphere in Melbourne was incredible, even if those people weren't cheering for me. And suddenly it was lockdown.
"I came back into the locker room late at night, sweaty, and the facility was being evacuated in the meantime, like a nuclear incident.
"Two days later against Dimitrov the mid-day heat was extreme and there wasn't anyone. I didn't push through, to cope with that situation.
"I feel a certain emptiness, but it's not that big of a deal. I didn't even watch the football Champions League last week, it's a tragedy.
"I also hardly followed the tennis tournament in Monte Carlo."