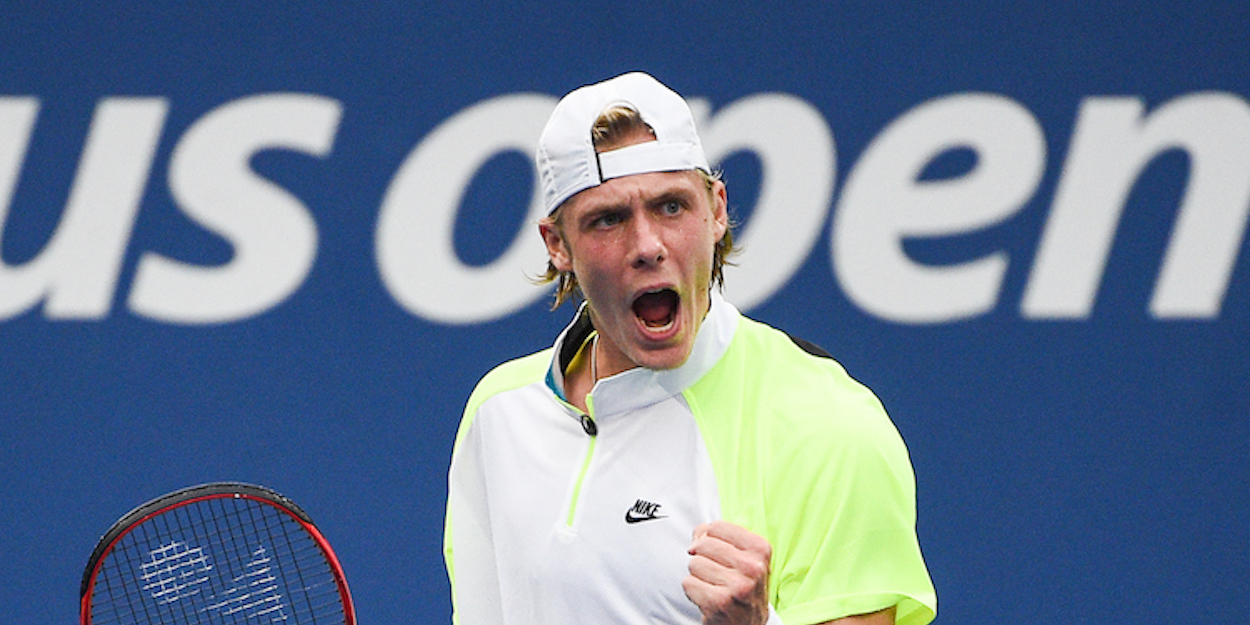 'I feel physically really fresh,' Denis Shapovalov dominates on serve to reach Dubai semis
Denis Shapovalov has become the first semi-finalist in Dubai after defeating veteran Jeremy Chardy to continue a strong career debut at the tournament.
Denis Shapovalov triumphed over the Frenchman in straight sets, 7-5 6-4, taking full advantage of his opportunities by converting both of the only two break points of the match to win.
'[It was] definitely a very tough match, Jeremy [Chardy] was serving and playing very well I thought,' Shapovalov said following his win.
'I'm definitely happy to be playing straight set matches. Of course, it helps in the long run in the tournament, so for sure I feel physically really fresh.
'Also because I haven't been playing too many tournaments.'
The Canadian dominated on serve with 10 aces to Chardy's zero, winning 26 of 28 points on his first serve (93%).
Shapovalov has now reached his 12th career semi-final and first of 2021, and will play either South African Lloyd Harris or returning Japanese star Kei Nishikori in the semi-finals.
'Both are extremely difficult. Kei's got a lot of experience, he's a very tricky player, he's very very solid,' Shapovalov said of Nishikori.
'I practised with Lloyd a couple of weeks ago in Dubai. He's a very tough player, up-and-coming, with a very big serve and really big forehand.
'So, definitely both opponents to watch out for and hopefully I can be ready for them.'
Read more about Denis Shapovalov here.