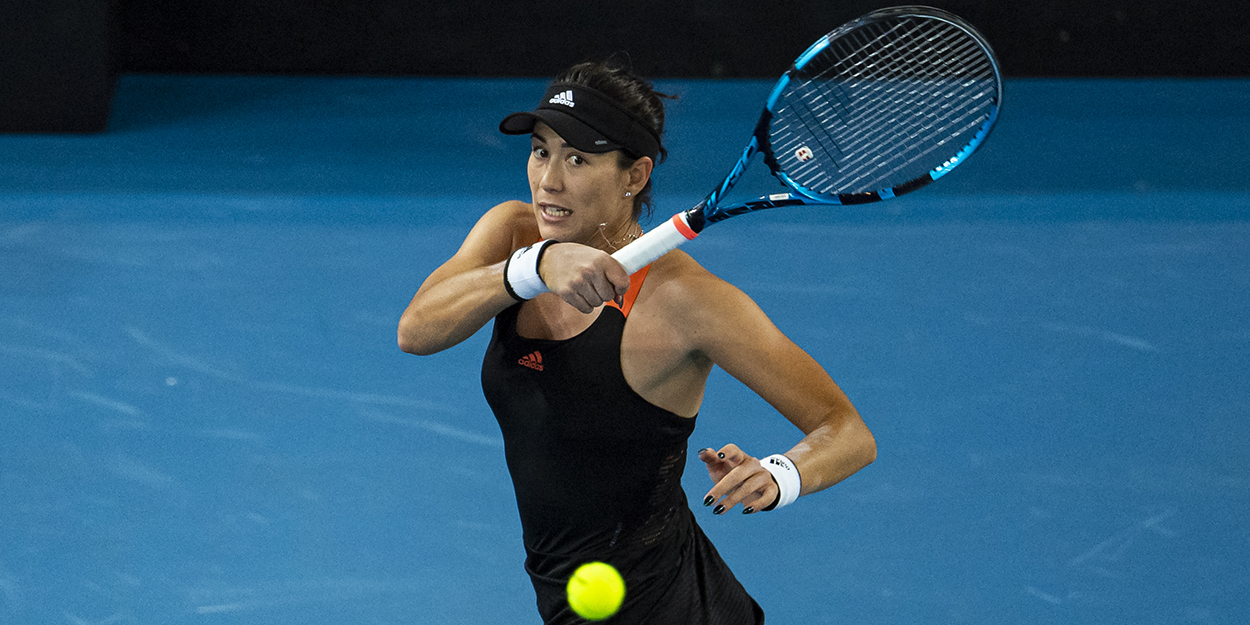 'I don't stay in dark spaces anymore', says Garbine Muguruza on dealing with losses
Two-time major champion Garbine Muguruza said she has learned how to deal with defeats better after her strong start to 2021.
The 27-year-old was beaten by eventual finalist Bianca Andreescu in the fourth round of the Miami Open WTA 1000 event last week. Muguruza will face qualifier Maria Frech today in her first match at this week's WTA 500 event in Charleston.
"Clay court is my favorite part of the year, and so it's a good thing," Muguruza said at the Charleston media day.
"But definitely the green clay, it's different. I've grown up playing on clay and it's not the same thing. Yes, you can slide and all of that, but I do feel it's different.
"It's been almost 10 years since I didn't play Charleston. I've only played once in my life, was a very long time ago and it is a challenge to be back and to play on this clay because I have zero experience."
When asked if she now takes losses differently to in the past, Muguruza said: "I would say yes, not because I accept them or anything like that, but it's just that I waste less energy on being upset or being disappointed.
"I quickly get out of the bad energy and just start thinking faster about what I have to do. 'OK, what's next?' I don't stay no more in dark spaces.
Cambio de superficie… arrancamos la temporada de tierra batida en #WTA500Charleston. Jugaré además en Madrid, Roma y Roland Garros.

Surface change… clay court season begins for me next week in Charleston. Madrid, Rome and Roland Garros to follow. pic.twitter.com/NeaOpnJcy9

— Garbiñe Muguruza (@GarbiMuguruza) April 3, 2021
"The wins and losses are more acceptable once you get more mature, and it takes less energy."
The Spaniard won the French Open in 2016 and Wimbledon in 2017, before struggling in 2018 and 2019.
The world No. 13 has since had a resurgence – reaching the Australian Open final last year, and starting 2021 by winning the WTA 1000 tournament in Dubai and finishing runner-up at two WTA 500 events. She has won a WTA tour-leading 20 matches this year.