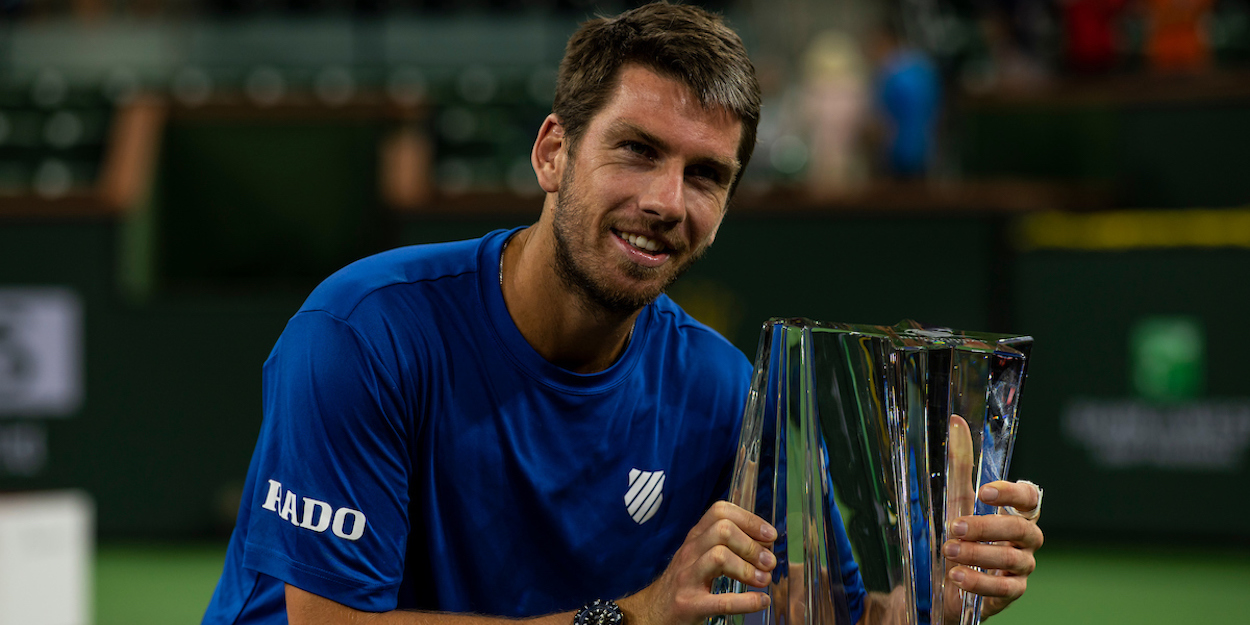 'I don't know what people have against Brits stealing our shoes!' jokes Cam Norrie
Cameron Norrie revealed he became the latest British player to lose his tennis shoes at Indian Wells after Andy Murray also fell victim in the desert. 
The British number one's preparations for his first Masters 1000 final did not get off to an ideal start after the 26-year-old found his shoes to be missing from the usual place inside the Indian Wells locker room.
Andy Murray also faced a similar problem at the California-based event after his shoes went missing with his wedding ring attached, prompting a mass search for the shoes on social media.
Despite an unusual series of events, the new shoes didn't impact Cam Norrie's level of performance as he became the first Brit to lift the Indian Wells title.
"I got to the tennis today, every day I left my shoes on top of the locker. I think someone, I don't know who it was, maybe someone from the cleaners or something last night, came through and they threw the three pairs of shoes I had away.
"I looked all day. I had everyone looking. I don't know what the people have against the Brits with stealing the shoes, but I didn't manage to get them back. Just had to go out there with a fresh pair of shoes. Yeah, it was just difficult.
"Luckily I didn't have a wedding ring attached. I didn't lose that, so it was a bonus for me!"
Discussing 'shoegate', Norrie said he would have preferred to use shoes that were already worn as they tend to feel a little lighter on the court.
"I don't think it mattered too much. Ideally I like to play with shoes that I've been using for maybe five or six hits or practices or warm ups. I like to have them a little bit used. They feel a bit heavy in general if they're a bit newer," Norrie said.
"A couple times I was just thinking about it, probably not the best thing. You don't want to be thinking about your shoes. A little bit to get used to. At one point I said, All right, these are the shoes I got, I'm just going to focus on what I can control right now.
"I wore them in a little bit, came good in the end."