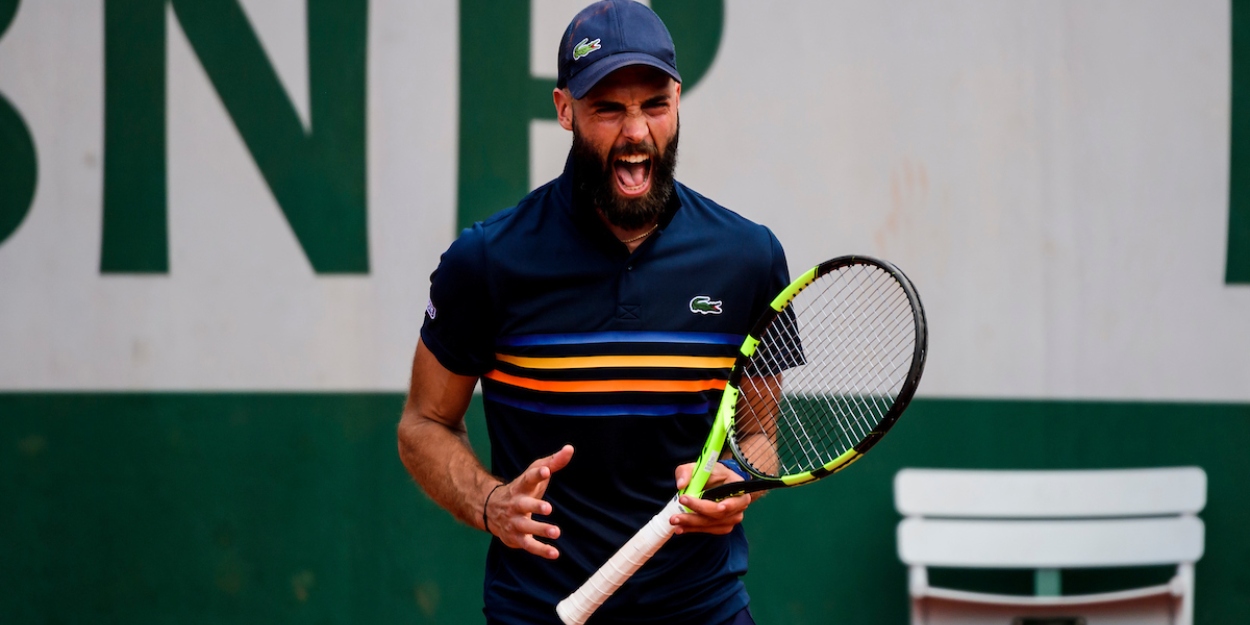 'I don't care about them' – Benoit Paire blasts unvaccinated players
Benoit Paire thinks that players who haven't had the Covid-19 vaccine missing the Australian Open may provide an advantage and is "better for him".
Paire's honest comments come amidst the ongoing confusion regarding the Covid-19 vaccination rules surrounding the 2022 Australian Open and player participation.
The vaccination rules are still being discussed and organised between the Australian government and Australian Tennis.
"There is no quarantine anymore in Melbourne if you're vaccinated. Those that are not vaccinated, I don't care about them. If they don't play, all the better for me," the Frenchman said.
Amongst those who may not appear at the 2022 Australian Open are reigning champion and World number one Novak Djokovic and US Open Champion and World number two Daniil Medvedev, as neither player has revealed their vaccination status.
Paire was required to isolate ahead of the 2020 US Open and quarantine prior to the 2021 Australian Open.
"I stayed 14 days for the Open, stayed 14 days in lockdown because I was positive. I don't care about the other players. I'm motivated to have a great season next year. If there are some people who are reluctant to get vaccinated, then they should stay in Europe. It's not my problem. You have to be vaccinated to go to Australia. I am vaccinated and I'm looking forward to playing there."
Benoit Paire mentioned talks of a boycott ahead of the US Open but then said that it never materialised due to everyone wanting to play.
"At the US Open, everybody was saying that they were going to go on a strike, that they said that they shouldn't get vaccinated to go to Australia, that they were not going to play. But when the season starts again, everybody wants to play."
"I remember that I played Fognini just after I was positive at the US Open, because I was in lockdown for 14 days. As I told you, I don't care about the others. It's not my problem. But I am ready to have a wonderful 2022 season."