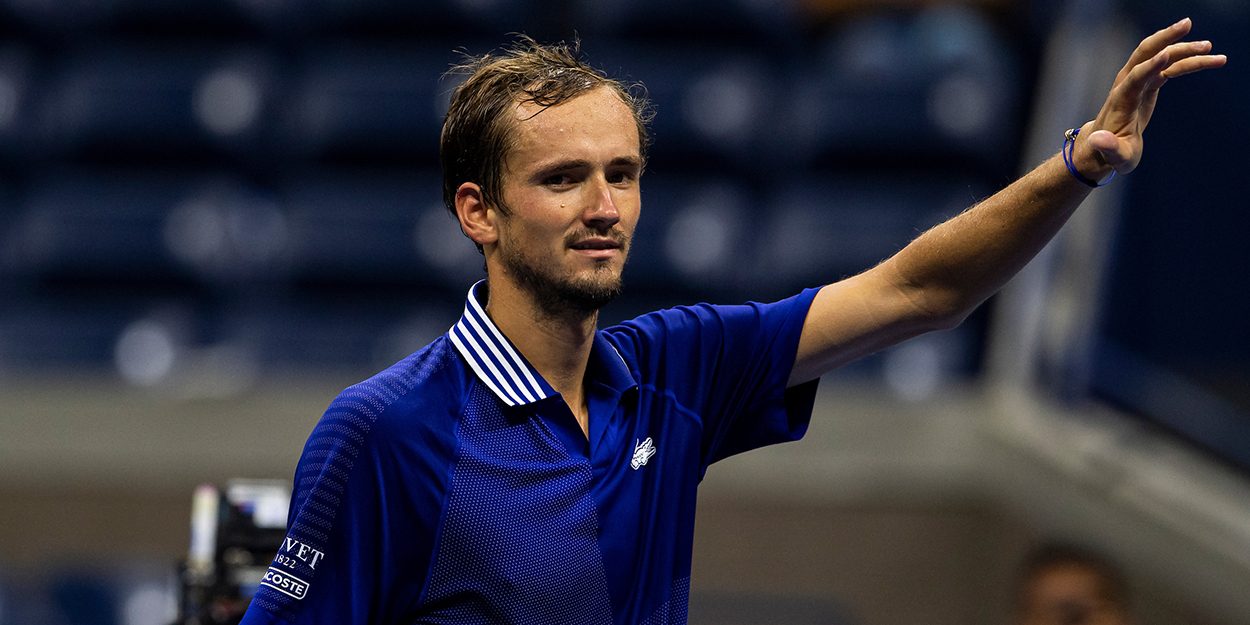 'I am no good at doubles!' Daniil Medvedev makes admission ahead of Laver Cup
Daniil Medvedev hopes to win as many points as possible in the singles at the Laver Cup after making an honest admission about his doubles game.
The Russian comes into the Laver Cup as the most in-form player in world tennis after lifting his maiden Grand Slam title at the US Open earlier this month.
Despite his dominance, Medvedev will experience a totally different format and atmosphere at the upcoming Laver Cup and doubts he will be called upon to play any doubles matches in Boston.
"I am really excited to representing Europe, my first experience, so I don't know what to expect," said the Russian.
"Again, I know the format, I just want to bring the most points possible for my team in singles, because I don't think I'm playing doubles, I'm not really good!".
"Yeah, I want to see how it is, because, you know, it's not the same on TV or when you are playing, so I want to see."
Medvedev, who will not feature on day one at the TD Garden, said he is excited to watch his teammate Casper Ruud open the tournament against Reilly Opelka on Friday.
"I mean, 20,000 people in this iconic arena, so I am just looking forward for my first match, and for the first match of Casper, also, to see how it is on the bench, what's the energy, just exciting."