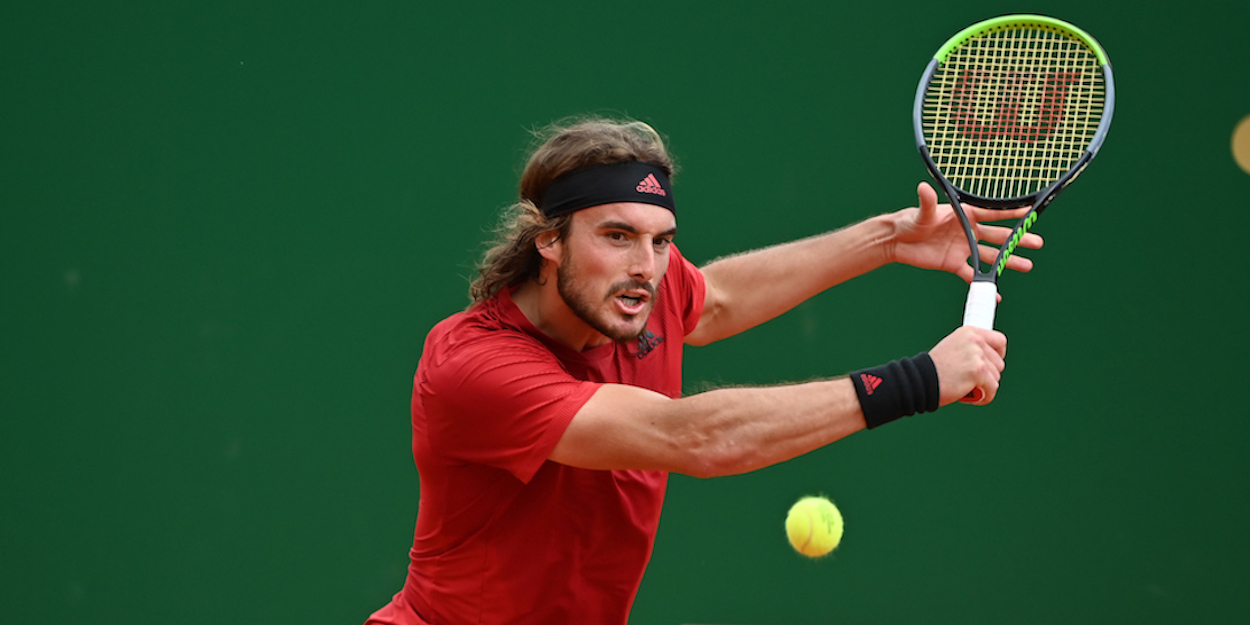 'I am always striving for perfection,' Tsitsipas reveals on his attitude
Stefanos Tsitsipas is constantly trying to improve, as he looks ahead to the French Open and the rest of the season beyond.
Stefanos Tsitsipas is laser-focused on maintaining and raising his form each week as his impressive 2021 campaign progresses.
"I have been quite consistent, but there is a fine gap that I can close," Tsitsipas revealed when speaking to ATPTour.com. "I am always trying to reach a level of perfection, which I have yet to reach.
"I am happy to stay in the lead in the ATP Race To Turin. I need to find a little more consistency this year. I know the second half of the year will be difficult."
Tsitsipas leads the Race to Turin (the ATP Finals) on 3,110 points achieved so far in 2021, ahead of Djokovic with 2,920. He also leads the tour in terms of matches won, tied with Andrey Rublev, as both men boast a 29-8 record this year.
"I definitely feel better physically than I did last year," the world No. 5 went on to say. "I have developed routines and habits in order to improve my consistency and ensure that I am mentally there in every single match that I play.
"A lot of players have been playing great, but it may not translate into the French. I need to concentrate on the French, more than any other big event.
"I feel [that] I'm in a position I've never been in before, so it's exciting. I want to try and replicate my form, but I know it's two weeks of hell. It's difficult, but I want to stay focused on my goal."
Tsitsipas recently claimed his first Masters 1000 title in Monte Carlo, as well as reaching the Australian Open semi-finals towards the start of the year.
"These are the challenges I need to take my game to the next level.
"If I play the way I have against every single opponent, I don't see a reason why I won't improve my ranking."
Stefanos Tsitsipas will next take to the courts in Lyon to face either Tommy Paul or Jo-Wilfried Tsonga in the second round.
(Photo credit Ray Giubilo)