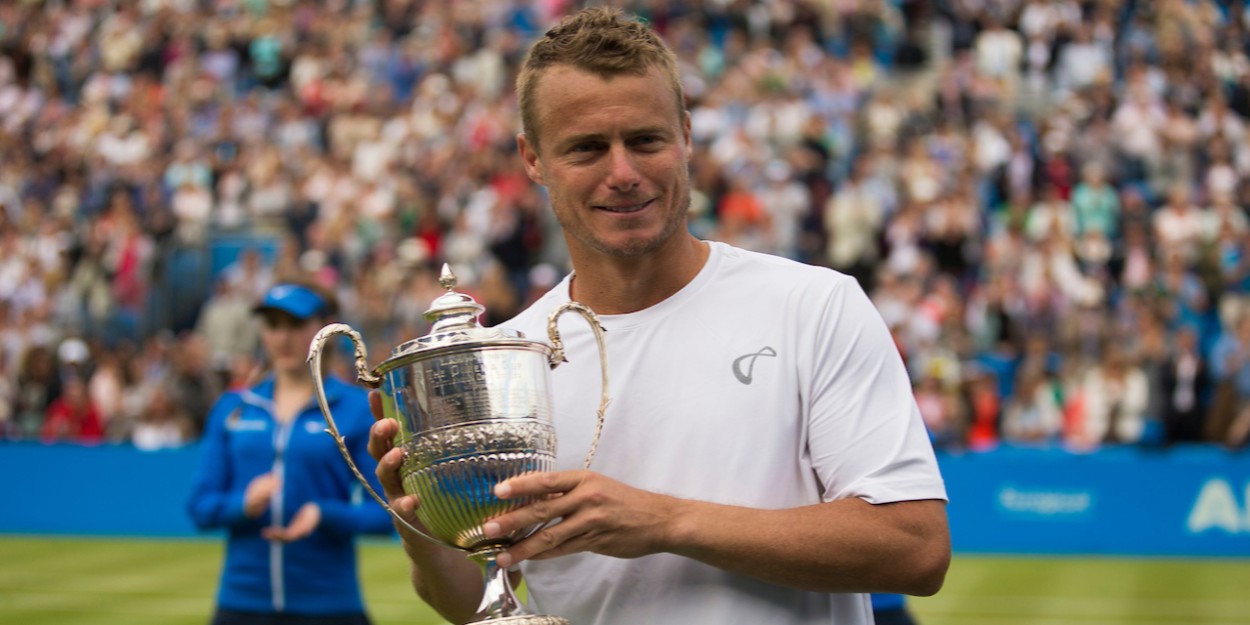 Hewitt carries on competing
"I could tell the crowd were up for it tonight," said Hewitt after his 7-5 6-4 victory over Jack Sock. "I couldn't wait to get out there. It was a fantastic atmosphere. It was my last night match at Hopman Cup as well and it was a lot of fun. Jack's a tough player, massive forehand, big serve, he slices pretty well and I felt like I had to try and keep enough balls in and I couldn't go too defensive and let him dictate but I felt like I stepped it up from two nights ago.
"I didn't quite tear up, I was very pumped up. I felt good, I felt excited," he added. "This is why you play the game to go out and perform on big stages and I love playing for my country and this is one of those weeks."
Despite having a short playing season ahead of him (he will retire after the Australian Open), Hewitt trained hard in the off-season.
"I still want to push myself as hard as possible," said Hewitt, who will take the helm as Australia's Davis Cup captain after he hangs up his racket. "And I know that I'll just be a bloody fit captain after that. I'll be a good hitting partner for the boys. I pride myself on going out there and doing the hard work. I enjoy doing it."
Under Hewitt's captaincy, Australia face USA in their home Davis Cup tie at Kooyong in March. At Hopman Cup in this Group A tie, Australia Gold completed a clean sweep as Jarmila Wolfe and Hewitt won their singles matches and then teamed up to defeat Jack Sock and Vicky Duval, who stepped in for the injured Serena Williams. The Australians play their final group tie against Ukraine (Elina Svitolina and Alexandr Dolgopolov) on Thursday.

Hopman Cup 
Group A
Australia Gold v USA
Jarmila Wolfe d. Serena Williams 7-5 2-1 (RET)
Lleyton Hewitt d. Jack Sock 7-5 6-4
Wolfe/Hewitt d. Duval/Sock 7-6(4) 6-1