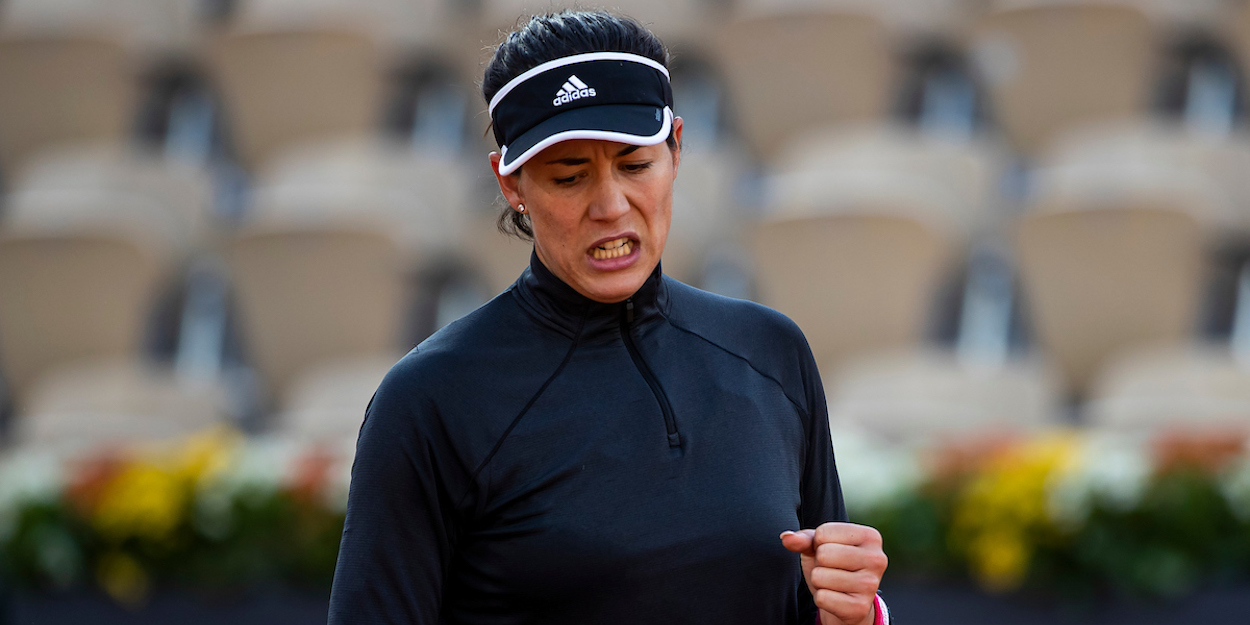 Garbine Muguruza boosts WTA Finals bid with comeback victory in Chicago
Two-time Grand Slam champion Garbine Muguruza bolstered her claim for a spot in the WTA Finals with a stunning comeback victory to lift the Chicago title.
The former world number one looked set for defeat after trailing a set and a break but fought back strongly to beat Tunisan star Ons Jabeur 3-6 6-3 6-0 to claim her second title of 2021 and ninth in her career.
The victory in Chicago strengthened Muguruza's bid for a spot in the WTA Finals later this year as she rose to sixth in the Race to the WTA Finals and moved up three places in the overall rankings.
"Making finals is so hard," said the 27-year-old. "I've been around for quite some time now and I know that winning titles is something very difficult.
"To have the opportunity to win four and I won two, is already a great sign because that's something that you can touch. You can prove hey, we're doing a great job. Here's a trophy, we're doing good."
Muguruza is aiming to qualify for her first WTA Finals event for four years, having played the event three times from 2015 when it was staged in Singapore.
The WTA Finals, contested by the world's top eight singles players, was moved out of Shenzhen due to the COVID-19 pandemic and will now be held in Guadalajara, Mexico.