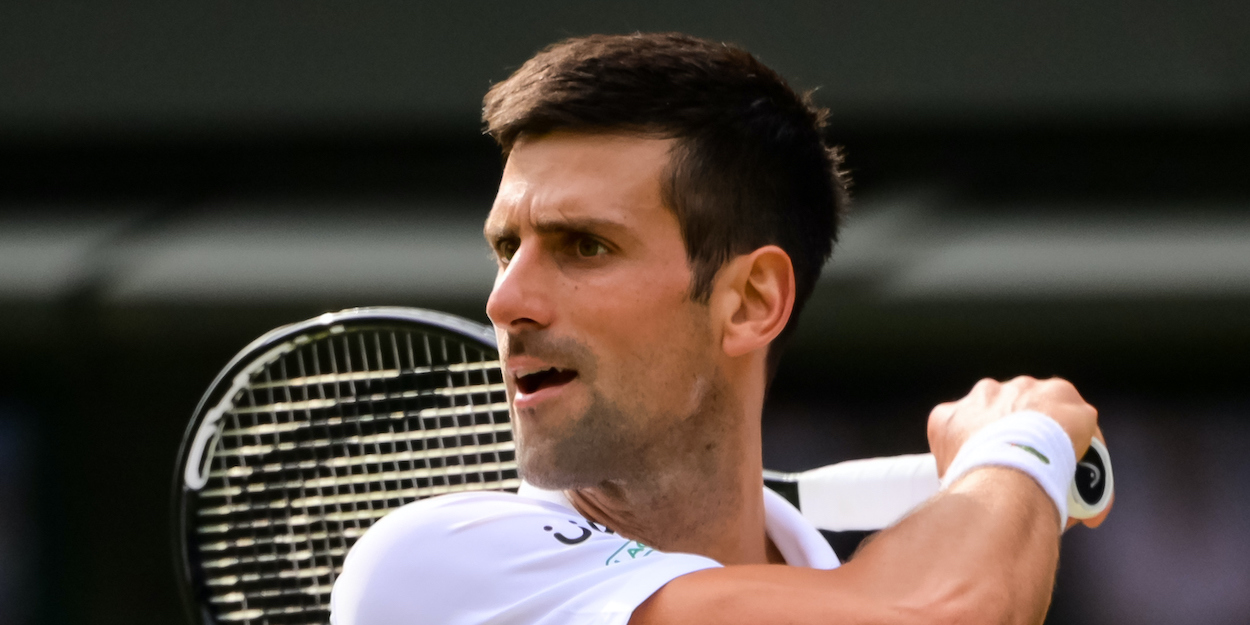 'French Open prepared me well for Wimbledon,' reveals Djokovic after win
Novak Djokovic believes that his French Open win was a big plus leading up to a shot at a sixth Wimbledon title at this year's tournament.
The world No. 1 cruised into his 12th Wimbledon quarter-final, ousting 17th seed Cristian Garin 6-2, 6-4, 6-2, taking a little under two hours on-court.
Centre Court saw full crowds for the first time this year, and Djokovic expressed his appreciation to the fans.
"Yes, I am delighted [to win]," the Serb expressed in his on-court interview. "I am also very delighted to see more fans on the Centre Court today.
"It's a pleasure to see you all. Thank you for coming. I hope you enjoyed it as much as I did.
"It's always a dream to come here and play for me. [It's] probably the most sacred court that we have in our sport. Coming into this court obviously more goosebumps than probably any other court in the world."
Djokovic has dropped just one set so far in the tournament, the first he played in fact, against British teenage wildcard Jack Draper.
"My confidence level is very very high obviously, after winning the French Open," the defending Wimbledon champion continued.
"That was probably one of the biggest wins under those kind of circumstances that I've played, particularly in the second week.
"Two five-setters, two four-setters. You know, it took a lot out of me but at the same time it gave me wins. It gave me the confidence boost that I needed for Wimbledon and energy levels are really good.
"I'm pleased. This is the quickest surface in sport so obviously coming off from clay takes a little bit of time to adapt, to adjust your game and to make sure that you are at your best so, the further the tournament goes I feel like I'm more comfortable playing on grass so I look forward to the next challenge."
Novak Djokovic will face first-time Grand Slam quarter-finalist Marton Fucsovics for a place in the semi-finals.