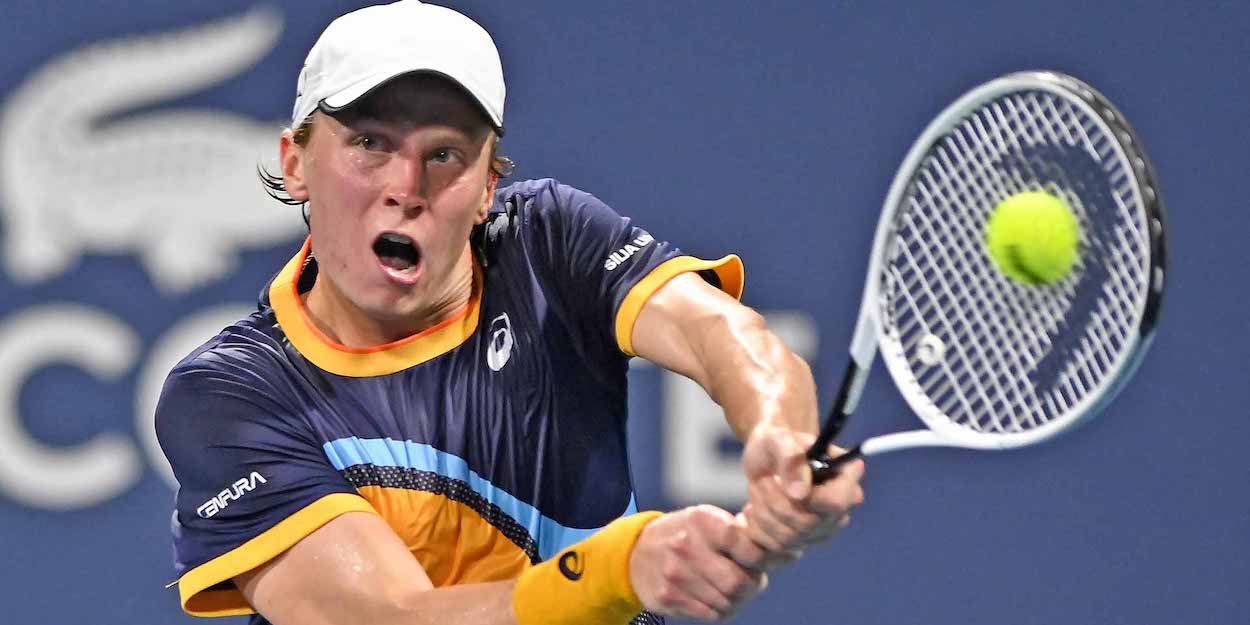 Five things to know about Emil Ruusovuori after Alexander Zverev win
Emil Ruusovuori upset Alexander Zverev in the second round of the Miami Open to claim the biggest win of his career so far.
Tennishead looks at five things you should know about the 21-year-old from Finland.
1) From badminton to tennis
Ruusovuori was spotted playing badminton with his mom, Eva, by tennis coach Mika Muilu who admired his touch and convinced him to switch sports. Ruusovuori started playing tennis at the age of five.
2) Finland's number one star
The Finnish No 1 has recorded five wins as a member of the Finnish Davis Cup team. His biggest win to date was a 6-3 6-2 upset of No. 5 Thiem in 2019.
3) Career-high ranking
The 21-year-old has reached a career-high ranking of 83 after some impressive form in 2021. The Finn beat Gael Monfils in five-sets at the Australian Open before recording a couple of wins in Dubai. Ruusovuori is now the ninth youngest player in the Top 100.
4) Favourite shot, surface and tournament 
Ruusovuori's favourite shot is the forehand and the Finn prefers a hardcourt surface. The Finn's favourite tournament is the US Open, where he reached the second round in 2020 before retiring against Casper Ruud.
5) Who were his idols?
Ruusuvuori admired two compatriots, tennis player Jarkko Nieminen and ice hockey star Teemu Selanne. He says if he didn't play tennis, he's dream was to be a professional ice hockey player.