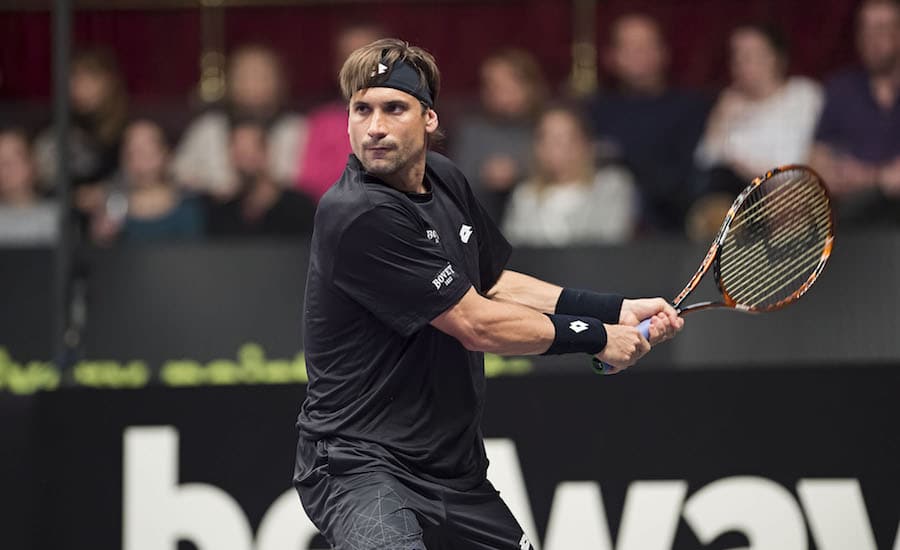 Ferrer triumphs, while Tanasugarn stuns Safina
Top seed David Ferrer has won his first grass-court title in Hertogenbosch, beating Marc Gicquel 6-4 6-2 in the Ordina Open final.
Gicquel, chasing his first ATP title in a nine-year career, was overpowered by the David Ferrer baseline game. David Ferrer had beaten Ferrer in both their previous encounters – at Metz in 2006 and at Lyon in 2005 – but had no answer for the Spaniard's current form.
"I think this proves that we Spaniards can play well on grass," Ferrer said afterwards. Rafael Nadal also had his first grass-court title at Queen's last week, the first for a Spaniard since 1972.
Gicquel, playing in only the third final of his nine-year career, said "he was too good for me, I tried my best."
Earlier, Thai qualifier Tamarine Tanasugarn shocked No.3 seed Dinara Safina 7-5 6-3 to snatch her first grass-court title.
Despite a thigh injury, the American-born Tanasugarn was aggressive throughout, giving Safina little chance with a series of big forhand winners. "I guess my play suits well for the grass," the Thai champion said afterwards.
Safina, runner-up in 2006, admitted Tanasugarn had been the better player. "She has a lot of experience and she played well today."