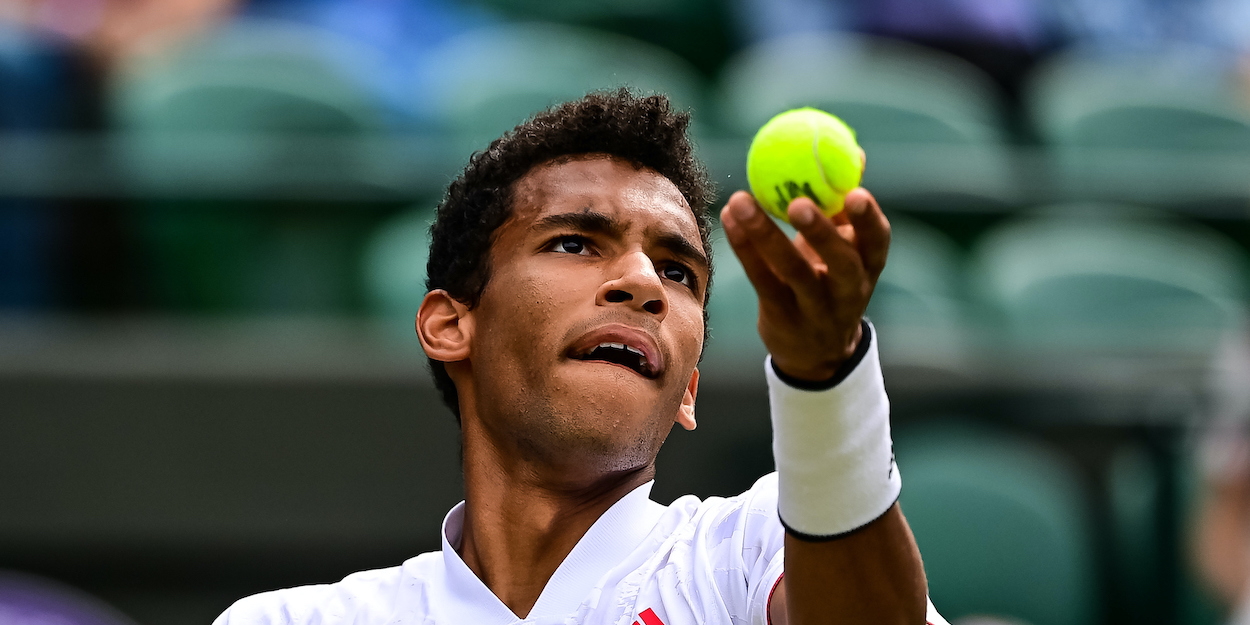 Felix Auger-Aliassime reveals focus on 'champion mentality' in 2021
Felix Auger-Aliassime will be looking to put a disappointing Olympics behind him as the young Canadian takes to the US hard courts. 
The 20-year-old is having a strong season thus far, including securing a career-high ranking of world No. 15.
Auger-Aliassime is content with his results through the year, expressing as much before he gets underway at the ATP 500 Citi Open in Washington DC.
"I mean I've tried to come with consistent work ethic and effort in every week," he told the ATP tour. "There's been ups and downs and I think that's the kind of season.
"We play so many tournaments, the season is 11 months so you're never going to be always up but I felt like I've been able to capitalise well whenever I was feeling well, whenever I was playing well, to have some good results."
Auger-Aliassime achieved his best Grand Slam result this summer by reaching the quarter-finals at Wimbledon, plus another ATP final in Stuttgart, but is yet to claim a maiden tour title.
"It could sometimes be a little bit better, it could be worse, but in the end I'm happy where I am reaching the Top 15 ranking, my first Grand Slam quarter-final. Things are moving in the right direction for me.
"This mentality with Toni (Nadal, his coach), this champion mentality that I call it.
"For us we're trying to build this mentality where I'm in the present of being humble, not too worried about the future, not too frustrated about the past and I feel like that's what we've been trying to do and that's the vision to be hopefully one day…close to that near-perfect balance of being in the present."