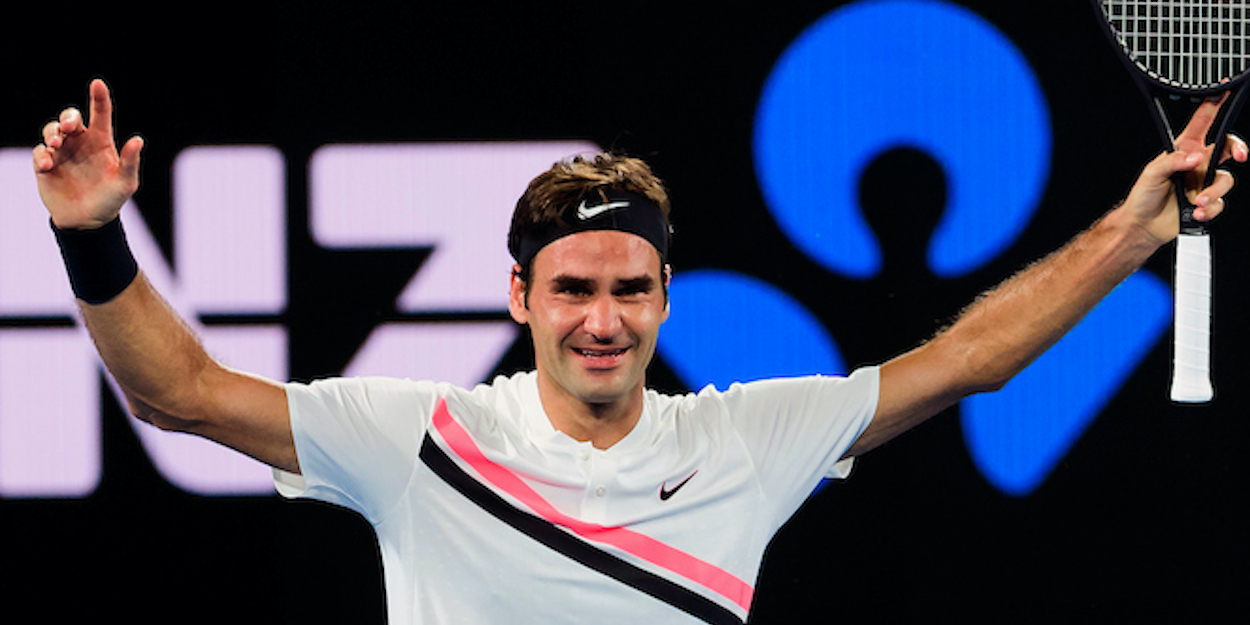 Federer savours Melbourne triumph
Federer lifted the Norman Brookes Challenge Cup for a fifth time, but the first time since 2010 after beating Rafael Nadal 6-4 3-6 6-1 3-6 6-3 in Sunday's final.
It was his first silverware since 2015, and his first major title since 2012, but what made his victory all the more remarkable was that it was his first official tournament since July.
Federer called time on his 2016 season after Wimbledon in order to focus on recovering from a knee injury. In November he slipped outside the world's top 10 for the first time in 14 years, and as No.17 seed he was the lowest ranked winner in Melbourne since Thomas Johansson in 2002. And to do it against Nadal, who he had not beaten in a major final in nearly a decade, made it even more significant.
"I think he made me a better player," Federer said of his rivalry with Nadal, who has won 23 of their 35 meetings. "Him and a couple more players have done the most to do that to me because the way his game stacks up wihth me, it's a tricky one. I've said that openly. It remains for me the ultimate challenge to play against him. So it's definitely very special.
"I said before the final if I were to win against Rafa it would be super special and very sweet because I haven't beaten him in a Grand Slam final for a long, long time now. Last time was 2007 at Wimbledon in a five-setter. Now I was able to do it again. I think this one will take more time to sink in. The magnitude of this match is going to feel different."
"I can't compare this one to any other one except for maybe the French Open in '09," added Federer, who lost in three Roland Garros finals between 2006 and 2008 before eventually completing his Grand Slam in 2009. "I waited for the French Open, I tried, I fought. I tried again and failed. Eventually I made it. This feels similar."
At 35, Federer has been fending off talk of retirement for years, but speaking to the crowd on Rod Laver Arena after his victory on Sunday night, Federer hinted that he might not return to Melbourne in 2018: "I hope to see you next year. If, not this was a wonderful run here and I can't be more happy to win tonight," he said.
Pressed on the significance of those two small words, 'if not', Federer admitted he is only too aware that Father Time is catching up with him.
"[I know] I have only so much tennis left in me," said Federer, whose record run of 65 consecutive Grand Slam appearances was broken when he missed last year's French Open. "If I do get injured, you know, maybe if I miss next year. Who knows what happens.
"You never know when your next Grand Slam is going to be, if ever. I've had a tough year last year. Three five-setters are not going to help. There wasn't something planned behind it, that this is my last Australian Open. I hope can I come back, of course."