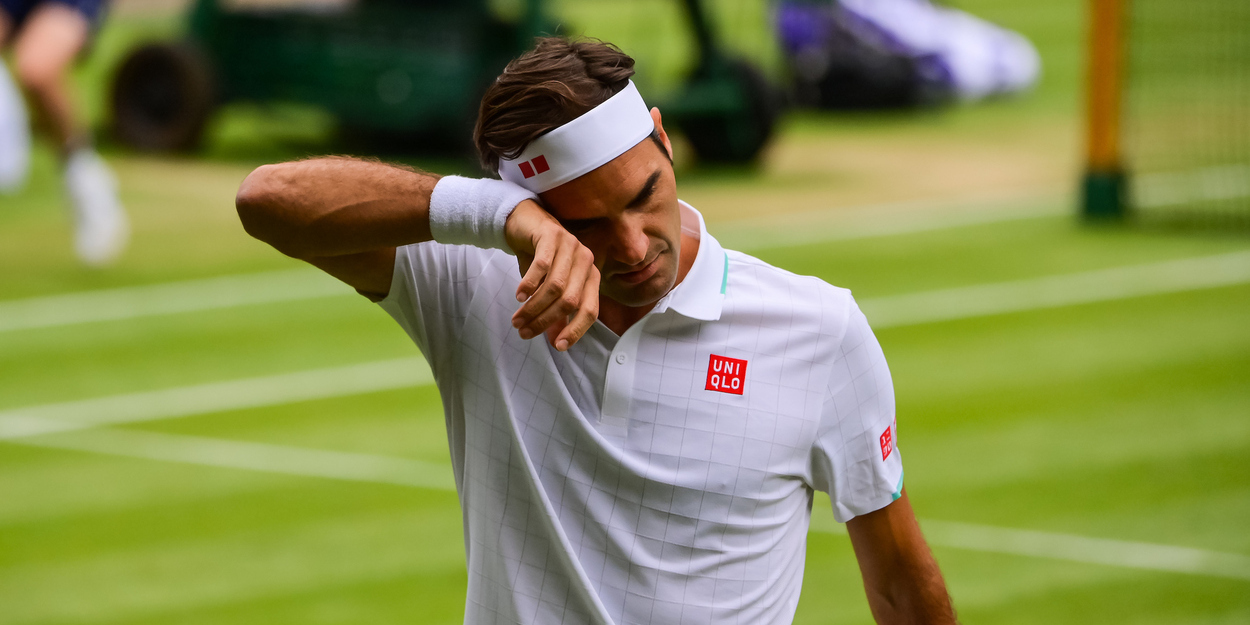 'It didn't look like Federer wanted to be out there', believes Grand Slam winner
Patrick McEnroe does not think Roger Federer will continue to play if he feels his Wimbledon performance against Hubert Hurkacz is "the best he can do".
Federer suffered his heaviest ever defeat at The Championships as he was beaten 6-3, 7-6 (7-4), 6-0 by Hurkacz in the quarter-finals on Wednesday.
The eight-time champion had played just four events ahead of Wimbledon this year, after having undergone double knee surgery in 2020.
McEnroe – who won the 1989 French Open men's doubles title and reached a career-high singles ranking of No. 28 – now works as a commentator and analyst for ESPN.
"A lot of emotions watching Federer leave the court because you're not sure if this is it. You sort of speculate, we're all wondering," the American told ESPN.
"I think he'll take some time to think about this. Certainly the way he went out in the final set, getting bageled – it almost didn't look like he wanted to be out there at that point. Like he knew the writing was on the proverbial wall.
"Hurkacz obviously, a lot of firepower, played a very mature match. I wonder if he (Federer) is willing to pay the price that he needs to physically to come back, because the movement wasn't there.
"His ability to run quickly, especially when he had to go wide, was not there. And I think he knew that, I think he felt that, especially after dropping the second set that he should have won.
"So, if he thinks he can do the work to get back, to get his fitness and get movement back – I think he'll continue. But I don't think he continues if he thinks that this is the best he can do, the best he can play at this point.
"I think he would have been pleased [to reach the quarter-finals before the tournament]. But I think it was the way this match transpired to me, that has me wondering.
"Obviously Roger, he's gonna digest it. He doesn't make rash decisions, he's gonna think about it. The way he left Centre Court, he left quickly, he didn't do some huge goodbye."