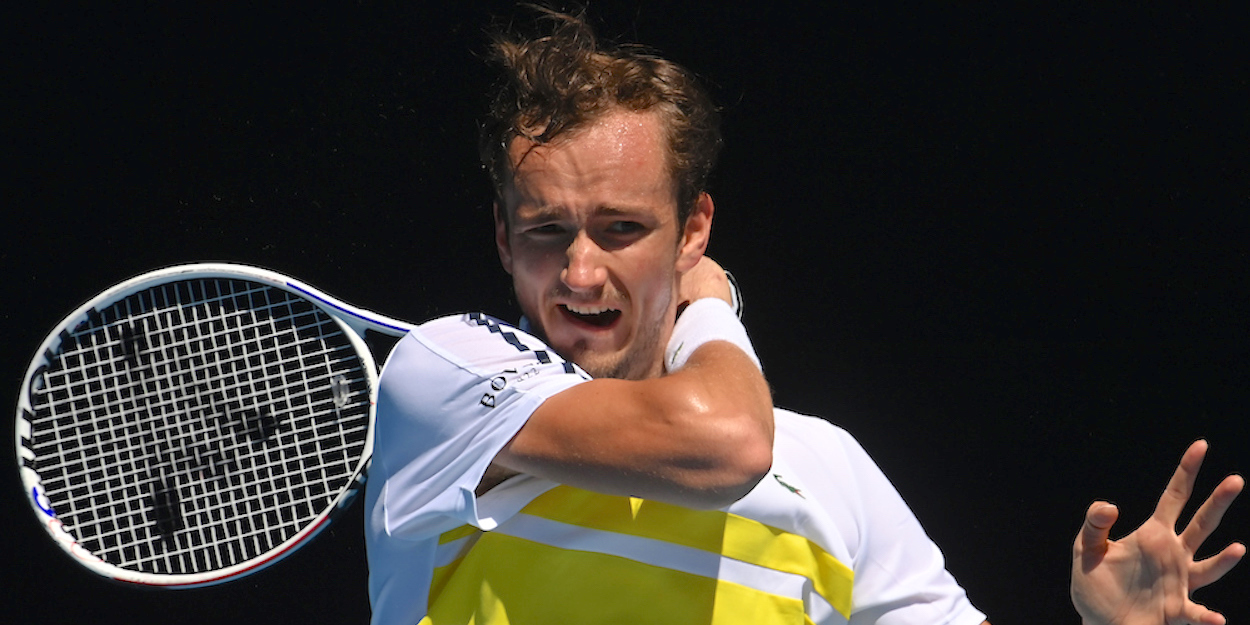 'Federer is my toughest opponent' says ATP star
Daniil Medvedev has revealed that Roger Federer is his toughest opponent, when speaking ahead of Wimbledon which starts on June 28th.
The Russian has a losing head-to-head record against 'The Big Three' players, with his most recent defeat coming against Novak Djokovic in the 2021 Australian Open final.
"I would say Roger (Federer) is my toughest opponent in terms of game style, which kind of doesn't suit me. At the same time, at the matches we played I wasn't at the level I am right now. I played Rafa for the first time when I was ranked inside the top 10 and the second time I played him was in the final of a Grand Slam, so it was different from when I played Roger. The most interesting matches of 'The Big Three' was with Novak (Djokovic)." Medvedev said.
The 25-year-old will be ranked number two at Wimbledon and is hoping to improve on his 2019 3rd round exit.
"It's actually funny that since Roland Garros (2021) is over, Wimbledon is the worst Grand Slam in terms of results for me. It's the only slam I haven't made quarter-finals yet. Coming into the majors now, no matter which one, I want to try and be in the final. I will be the second seed at Wimbledon, really look forward to showing my best.