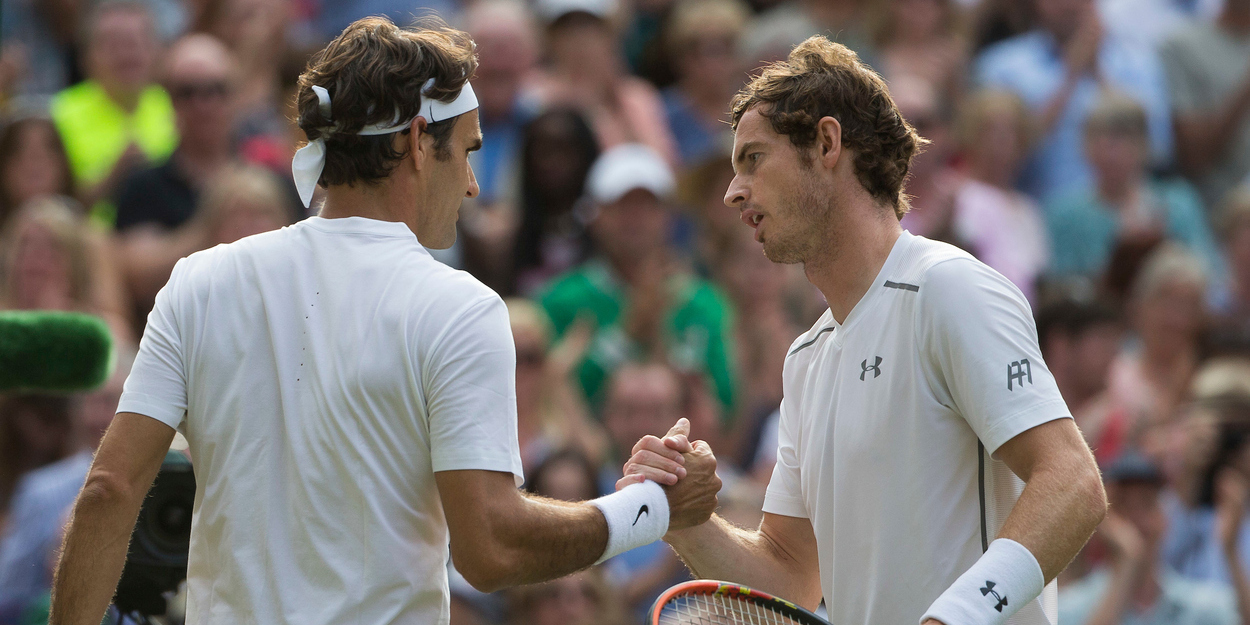 'Everybody hopes Andy Murray keeps going', declares Roger Federer
Roger Federer said all the players have "huge admiration" for Andy Murray due to the "major stuff" he is going through in his comeback.
The Swiss legend empathised with the compromises two-time Wimbledon champion Murray is having to make to manage his body as he tries to compete.
Murray appeared in just his third ATP level tournament of the year at Wimbledon – where he was beaten in the third round by Denis Shapovalov on Friday.
The 34-year-old had not played in singles since the ATP 500 event in Rotterdam in March due to a groin injury – until he returned at Queen's Club two weeks ago.
"It was nice playing with Andy [before the tournament] and actually feeling the ball that was coming back and just seeing what he can do also in terms of his physical ability," Federer said in a press conference.
"I watched a little bit [of his match against Shapovalov]. If you have to make compromises every single day – instead of practice you have to rest, or instead of practising three hours you can only practise an hour-and-a-half.
"Whatever it is, if it's every day like this and you have to cut back on different types of those choices – it makes things more complicated. On top of it all, you probably can't play 35 tournaments [a year] anymore.
"So now you're maybe playing 25, or maybe 15, or less. So all these things really matter in a players's mind. So I totally understand where he is coming from.
"Plus, he's also had a tough year, he hasn't played many matches. So there's clearly some question marks. At the same time, he should be very, very happy about himself.
"I think he has a huge admiration from all the players for what he's going through. This is major stuff that he's going through. I wish him only the best.
"Everybody hopes he stays on tour and keeps on going, to be quite honest. But most of all, he needs to be happy. So, that goes with being healthy."